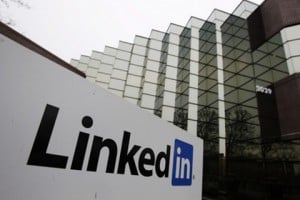 LinkedIn is a professional tool that every business owner should use. It's an excellent means of connecting with other business professionals in your field as well as connecting with clients. Unfortunately, many business owners neglect their company's LinkedIn pages. LinkedIn is still relatively new, and people are just now starting to figure out how to use it to their advantage. You may feel as though dedicating a large chunk of time to developing your presence on LinkedIn just isn't feasible with everything else you have to do, from inventory management to conference calls. However, maintaining your company's LinkedIn profile is becoming increasingly important in today's digital world. It is an essential way to promote your business. So, here are some simple tips to help you use LinkedIn for promotion purposes:
1. Make the Most of the Overview Tab
Click on the "overview tab" on your company's LinkedIn page. Using the appropriate field on the overview tab, write a brief description of your company's history and what you do. This will allow LinkedIn users who find your page to immediately recognize what kind of company you are and read on if they might be interested in doing business with you.
2. Write Status Updates Often
You can also write status updates about your company on your LinkedIn page. These are similar to the status updates you can write about your company on Facebook and Twitter. Every few days, you can write something interesting about what your company is doing. If you write insightful status updates regularly, people will return to your page to read them, and you will generate increased interest in your business.
3. Reply to Comments
LinkedIn users will be able to comment on your status updates. Be sure to reply to their comments to show that you appreciate their interest. You may even want to send certain LinkedIn users who regularly comment on your status updates personal messages. Personal messages are the next step in networking on LinkedIn, and they're a way for you to get the ball rolling and see if a user would like to do business with your company.
4. Openly Display What You Sell
Display your products and/or services using the "products and services" tab. It is a good idea to put professional pictures of all your products on this section of LinkedIn. If you offer services rather than products, put up some descriptions of the different services you offer.
5. Encourage Customers to Recommend You
Once the pictures of your products or the descriptions of your services are up, customers have the option to recommend your products and services. If you know a customer is pleased with your company, you can send them a personal message and request that they recommend a product or service of yours. When customers recommend your products and/or services, all the people in their network will be able to see the recommendation on their LinkedIn page.
6. Get the Whole Company Involved
Encourage your employees to create LinkedIn profiles and join your company's network. Your LinkedIn business page will include pictures of all of your employees who are on LinkedIn. When people visit your page and see pictures of all your employees, they'll be able to get a personalized feel for your company.
7. Analyze Data
Use the "analytics" tab to find out more about who is visiting your page. LinkedIn collects data about people who visit your company's page and creates charts for you based on that data. Only you will be able to view those charts. You can use the analytics information provided by LinkedIn to see what kinds of business fields people who visit your page are in, which status updates increase traffic flow to your page, and much more.
So, follow the tips above and start harnessing the promotion and business networking power of LinkedIn!
You can also connect with Slashsquare on LinkedIn.
This article is written by Carolyn. She is a blogger and internet marketer. If you wish to write for us, kindly check this.