HellBound Bloggers is a Do Follow blog with 10K Alexa Rank and active community participation. Topics focus on blogging tips, tech news, reviews, tutorials and computing tips. At HBB we do comprehensive and in-depth reviews.
Easy Navigation Links
---
HellBound Bloggers (HBB) Internet Stats & Ranking
Technorati Rank (Source : Technorati)
Technorati Rank is a site's rank among the Technorati Authority of all sites. Authority is calculated based on a site's linking behavior, categorization and other associated data over a short, finite period of time.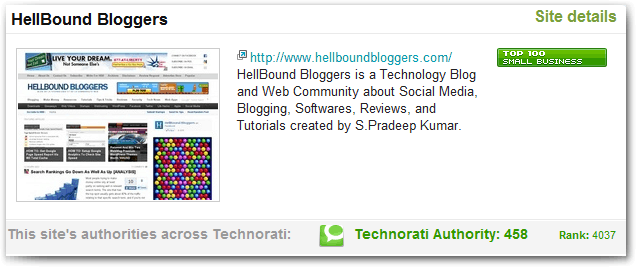 ---
Alexa Rank (Source : Alexa)
Alexa Rank is based on traffic. It measures Internet traffic rankings for websites and blogs based on user data obtained from its custom toolbar and displays those data in comprehensive charts and graphs. [Tips to improve Alexa Rank]

---
Notable Blog on SocialSpark
HellBound Bloggers (HBB) has been marked as a Notable Blog on SocialSpark, a premium blog marketing site.
---
HellBound Bloggers (HBB) Visitors – By Country (Source: Google Analytics)
Top Visitors by Country. Majority of the visits come from the United States followed by India.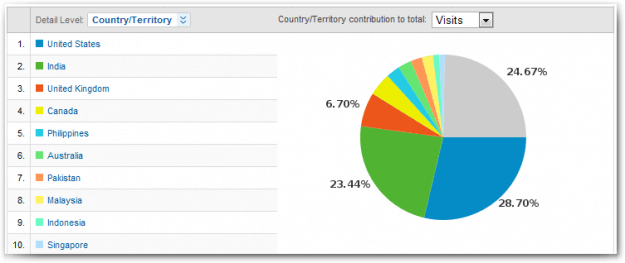 For more HellBound Bloggers (HBB) stats and rankings you can check our Stats section.
---
ClearWebStats.com is a web statistics and analysis service for Internet users to examine and exhibit the website-related data from most websites.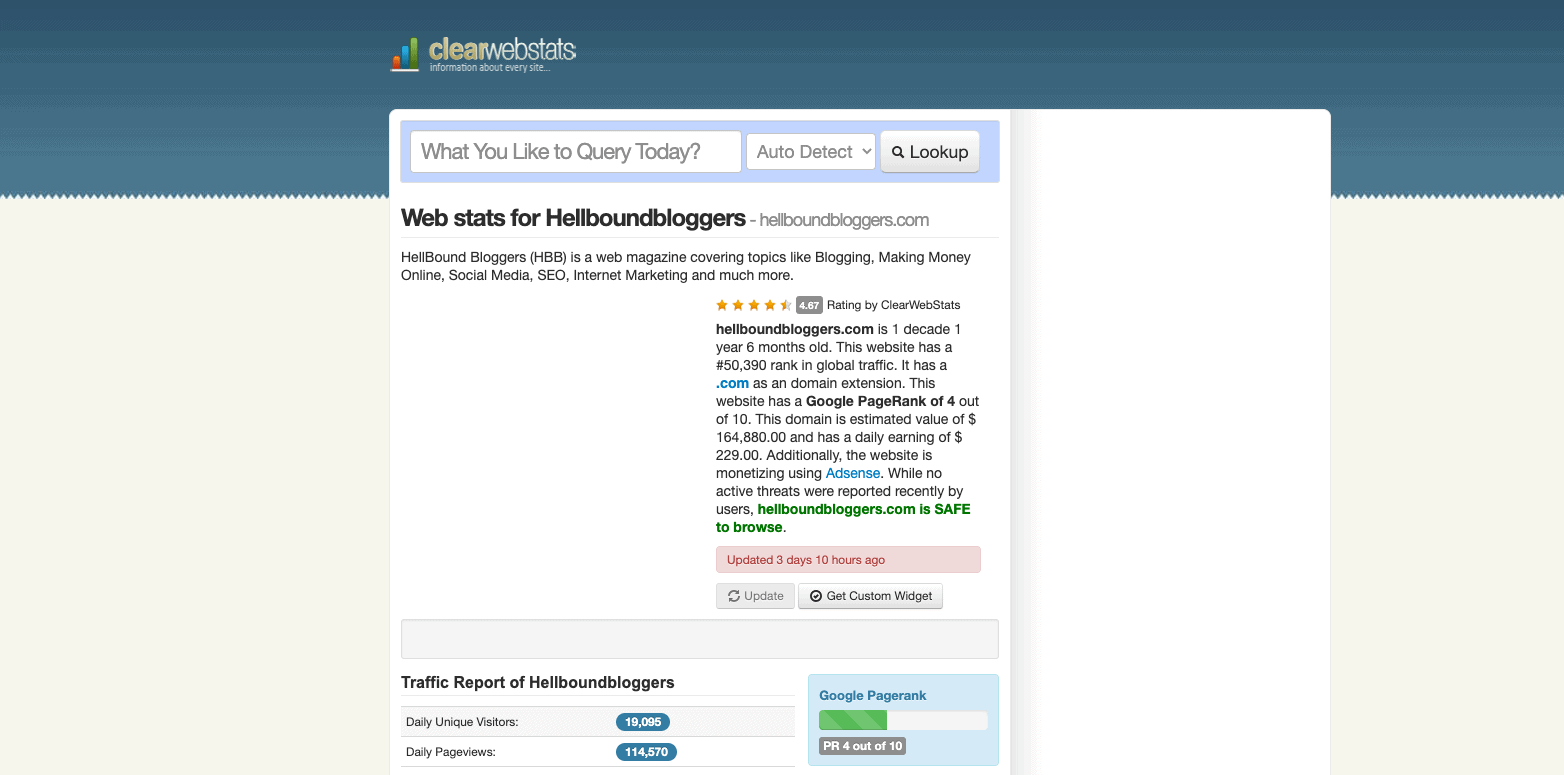 ---
Product/Website Review On HellBound Bloggers
We welcome product/website reviews. We have already reviewed some products and websites here. For Advertisement on HellBound Bloggers you can check the Advertise Page. There are many Advantages of Advertising on Blog over other Media.
Example Product Review :
Secure Your Online Privacy Using IP Privacy 3.8
Example Website Review :
Sell Your Old Mobile Phones Easily Using Sell My Mobile
---
Your reviews are not only published on HBB, but also on our popular Syndication Partner site Before It's News. Before It's News® is a community of individuals where reporters from all over the world contribute. It is an internet platform that enables the hosting and distribution of any kind of news, worldwide.
In addition to HBB exposure, your product/service will also get tens of thousands of traffic from Before It's News visitors.
Bonus feature : We'll also promote your product/service weekly or certain period on all our Social Media profiles, which includes Facebook Page (5000+ users), Twitter (5000+ followers) and my personal Facebook Profile (with 4000+ friends).
---
Review Testimonials – What They Say About Us
Leonhard Widrich from Buffer
It was a truly great collaboration. The HellBound Bloggers (HBB) Review was a great writeup of Buffer I think. It was very concise and yet at the same time it gave readers all the details they needed to know about the App. Definitely a fantastic job, traffic from your site was really good. Anyone planning on working with you on a post is very recommended to do so I believe!
---
Additional Features For Your Product/Website Review
Review Overview Box
We give the overview of our review in a simple box inside the post. There we will mention the description and rating of the product. By this our readers can get a simple overview about the product or website we are going to review.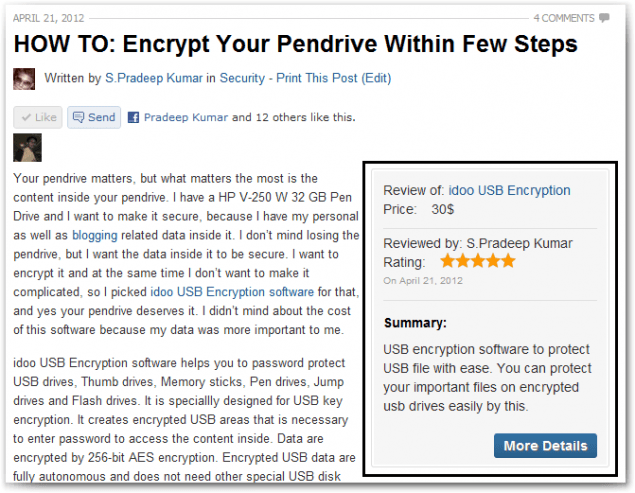 Best Product/Website in Featured Section
We also pick the best reviews and keep them on our featured post section, which will be visible on the homepage "exclusively" for couple of days. By this you can expect extra exposure from our readers.
---
Payment – Details & Method
You can get your product or website reviewed here for 300$ (USD). Currently I'm accepting payment through PayPal only.
Review Amount : 300$ (USD)
Payment Mode : PayPal, Wire Transfer (or Credit Transfer), Western Union, and Cheque (Check – American English).
Bear in mind though, if the product or the website is extremely good I'm ready to decrease the price.
Please Note :
Reviews will be published within 3-4 business days.
Maximum 2-3 do follow backlinks are allowed.
You can contact me via: pradeep@hellboundbloggers.com
While requesting for the review please send the nuts and bolts of the product or the website. That will be helpful to both of us. Cheers.