Like Twitter or Facebook, the more interaction you have on Instagram, the more you get out of it. This is especially true if you are using the photo-sharing site to promote your business, website or freelance work.
Keeping an online gallery of images has no real effect on your reputation in the world if nobody pays attention to the photos you upload. The key to Instagram success is to upload the right collection of images, to be proactive about getting followers, and to interact with other users of the site.
DO YOU KNOW? Why Your Friends Hate Your Instagram Pictures?
1. Consistently Update Your Stream and Use Only Your Best Shots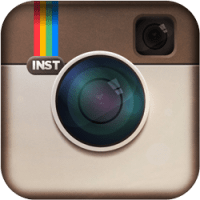 If you want to gain and keep Instagram followers, it's essential that you post regularly. Why should followers stick around or interact if they've seen everything you have to offer and have said everything they have to say? Keep your stream fresh and active by logging in every few days. If you have new photos, post them.
Don't post shots just for the sake of posting, though. Your followers don't want to slog through a bunch of out of focus, uninspiring photos before getting to the goods. Post photos that will be interesting to most of the followers on your list. You should already know their interests, because they are following you due to you past uploads.
Keep in mind that you can have multiple Instagram accounts, so if you want to post pictures of drastically different types of photos, consider separate accounts. That way your off-topic posts won't turn your followers off and make them run for the hills.
2. Interact with the People You Follow
You don't have to wait to log into Instagram when you have new images to post. The logging in every few days rule applies even if you don't have anything new to share. On days that you log in without photos to post, look through the photos of those people you follow and comment on the photos they have shared. If you want people to interact with your photos, interact with theirs.
Good commenting isn't about quantity. Don't be a lazy commenter, throwing the same "nice pic" comment up on every photo posted. Be sincere. Seek out photos you actually like, and tell the photo-takers what you like about them. By offering honest, in-depth feedback, you encourage the same kind of attention to your own shots.
3. Follow Back Those People Who Follow You
While on the subject of interaction, let's not forget reciprocation. The people who follow you on Instagram have found you somehow, which means you must have some common interests. Assume this the case with every follower who pops up on your list, and follow everyone back. Show interest in their streams, they've shown interest in yours. Even if they aren't posting pics that pertain to you at the moment doesn't mean they don't plan to in the future.
4. Use Hashtags
Like anything else on the Internet, your Instagram account will only be a success if people can find it. It's part of your job to make your account easy to find. The simplest way to do this is to use hashtags within your photo captions.
Hashtags are simple to create. Simply add a hash sign, #, also known as the American pound sign, before any word you want to make a tag. The goal with hashtags is to give specific words on your caption emphasis without making the caption difficult to read. Accomplish this by only tagging the most essential words in your caption. If you post a photo of your business logo, for example, with the caption, "Snarky's cool new business logo", hashtag it like this –
#Snarky's cool new business #logo
With this caption, users who search for "Snarky's logo" will come straight to you. This helps draw users already interested in your business, who will be more likely to interact.
5. Search Hashtags
Find users the same way they found you. Search for terms that users who upload the same types of images as you are likely to use. If you're in the pet business, try searching for individual subjects related to pets by name, like "veterinarian" or "pet products." You'll find many people who share your photographic interests. When you find them, follow the users and comment on their photos. Hopefully, they'll find your photos too.
Instagram offers plenty of built-in ways to build an audience and encourage interaction, and, if you dedicate time to the site, you shouldn't have to spend any money to build a base. For those people who want to save time and encourage interaction in a quick way, holding contests that require commenting or the sharing of your photos can get your images circulating fast. Keep in mind, if you want users to participate, they'll need incentive in the form of real prizes with real value.
Get your followers involved in spreading the word for you if you have goods to give away. Otherwise, if you want to experience Instagram success, be prepared to invest some time.
TIP: Create Instagram Effect Photos Online
This article is written by Hannah. She is a 22 year old Western Washington University graduate, specializing in technology, adventure, and all things marketing. She is a writer for Deals.ServiceBundles.com. If you wish to write for HBB, kindly check this.