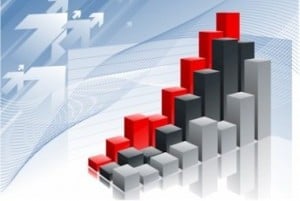 Heard of SEO optimizing your blog post? I am pretty sure you had unless you are like my grand-aunt who lives in a very small town where internet is limited to the local internet café. Then again, if you are like her, you most probably would not be reading this article anyway. But for the benefit of all, let's define what SEO optimizing a blog post is, for the laymen. 🙂
SEO stand for Search Engine Optimization, which like the name suggests, is the art of achieving a high ranking position for a webpage in a search engine's search results. It's an art because it requires an understanding of how readers search for information and subsequently, with this knowledge, increases the likelihood that a webpage or a website can come up among the top few sites in the relevant search engine results page. This in turn will generate traffic to the site, which is ultimately the site owner's goal.
But does landing on a higher ranking really generate more traffic? Well, researches had found that over 94% of uses of Google's search engine clicked on a first page result and that less than 6% actually clicking to the second page and selecting a result displayed there. So this leads us to the next question of how to optimize SEO for a blog post.
Tip 1: SEO keyword Research
SEO keywords are those words that search engine users type in to look for information. So if you use these keywords appropriately in your posts, it is a matter of time before your posts will climb up the search engine ranking ladder. One of the ways to search for these keywords is through Google Keyword Tool. Type in a keyword that you plan to include in your post and this free tool will generate information like alternative keywords, their respective competitiveness and how often these keywords were used in searches. Try to look for those keywords that have low competition and high number of searches and include them in your blog post.
Tip 2: Keywords for Tag or Blog Title
Similarly to the above, there are certain tools that will help you in deciding on what to put as your tags and blog post titles. One such popular tool is Google Insights, which is web-based and what it does is to make a popularity comparison between the keyword that you typed in with other similar keywords. For example, if you are unsure whether to use the phrase "tips for blog" or "blogging tips" as your title, just key them in Google Insights and it will show you which is a more popular search keyword and thus, a better phrase to use in order to increase your blog post's SEO ranking.
Tip 3: Excessive Advertising
Having loads of advertising links or pop-ups on your site as well as in your blog posts tend to tell the search engine crawlers that your main (and probably the only) intention for your blog is to make money and this won't go well with the crawlers. They generally will associate this with low quality content and may not include yours on their search pages. So do go slow on the advertisements.
Tip 4: Create a Niche Blog/Post
This is easier said than done. But if you have a certain skill or talent or service that not many others have or can't find on the internet, then you are well on the way to create a niche blog. It could be anything from parenting advices to some health solutions and web hosting related resources. All you need to do now is write more such unique posts and you will be able to find your posts being picked up by search engines fairly quickly. Search engines just love unique and niche blog articles!
SEO optimizing your posts may not sound too difficult but it is indeed pretty hard work as there are lots of researches to be done. Alternatively, you can hire a professional to help you. But a word of caution here. If you plan to engage a professional or pay a premium to a site that claims to be able to guarantee you the top spot on popular search engines like Google and Yahoo, please think twice. No one can guarantee such and chances are they may be scammers!