You probably know many techniques to drive traffic to your page. Most of the webmasters are aware about proper On Page SEO and even some slightly black hat tricks to drive traffic. Problem is getting the right kind of traffic, so that the thing which you are expecting should happen. Yes, I am talking about conversion.
Let us understand this taking an example: I want to sell 3D Video Software.
Common Sense and Listen To Suggestions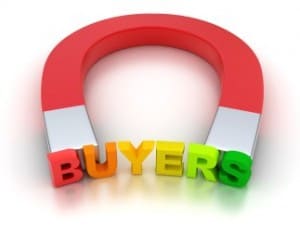 Before targeting any keyword, make use of common sense. Ask yourself few questions and first one should be What would you type in search bar if you were looking out for a software which would convert 2D videos to 3D?
Think as if you were going to buy 3D video converter so what would be your requirements, queries in mind, questions about product, etc. Ask some people whom you think as potential customers.
Note down it. This would form a first set of raw ideas and suggestions which you will you have to refine to come up with final keyword.
Pay Attention to Advertisers
Not just potential buyers but also think about what advertisers are bidding on. This is certainly a point to be taken into consideration if you are using some Advertising network like Adsense to generate revenue.
Out of the keywords shortlisted, make a Google search and check out which keyword yields more ads. Observe the keyword they are targeting on.
Use Google AdWords Tool
https://adwords.google.com/select/KeywordToolExternal
By accessing one or more phrases related to your product or service, this tool displays the most appropriate words and phrases for your Business, according to searches on Google.
In this way it is possible to draw up lists of words for which the potential client.
Quality Over Quantity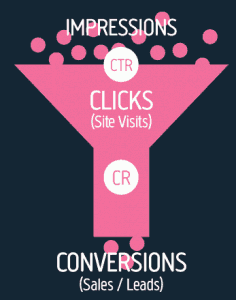 Now, when you have already made a list of keywords which really matters to your business and have potential to generate traffic and sales eventually.
For example. If I decide to use the word "3D video", probably I will get a lot of traffic because page will attract users seeking:
3D videos download
3D video glass
3D video Television
3D video converter download
3D video
Etc!
Pretty traffic, right? But how many of those searches are really interested in 2D to 3D video converter? Probably very few, and we would be taking poor quality traffic to the website.
What we must ensure is that most visits take the action we want:
Purchase
Ask for Quote
Downloading an e-book
The subscription to a newsletter, etc..
Simply, get a conversion.
So back to the example above, it would be better to use a more specific word, such as "2D to 3D video converter". You may receive fewer visits, it is true, but the percentage of the conversion rate should be much higher than in the first example above.
By adding a word "free download", I could have got some more page visits but those people aren't really interested in buying a product. So, I simply restricted myself from using it and stressed on best 2d to 3d conversion software.
Here, the word "converter" is the differentiation, i.e, an aspect that could differentiate yourself from the competition, an added value that a company offers over another.
To define a keyword properly, the most important thing is to know that every market or industry has its peculiarities. The more you know it, the better the results of your analysis and definition of keywords. This would ultimately determine the success of your online business.