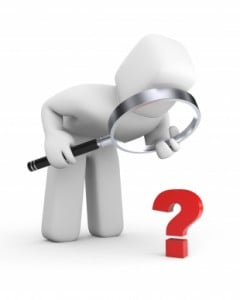 No Follow is simply a piece of code in a link. It normally looks like this : rel="nofollow"
Top Blogging platforms like Blogger and WordPress has this "No Follow" attribute by default in comment links ! By this, search engines won't follow the link to any other web sites. It is originally designed to combat comment spam.
Do Follow is the opposite of No Follow. Do Follow Blogs are blogs that has no "no follow" tags.
This means that when you leave a comment, it will appear on search engines as a backlink. Do Follow Blogs are a great way to obtain backlinks, increase traffic and your Google page rank.
Turn your Blogger Blog into a DoFollow Blog
Go to Blogger.com,  click Layout | Edit HTML. Check the box near Expand Widget Templates. This is recommended . Now search for this piece of code :
<a expr:href='data:comment.authorUrl' rel="nofollow">
Here delete rel="nofollow" and now the code looks like this :
<a expr:href='data:comment.authorUrl'>
This makes all the comment links in Blogger blogs Do Follow links !
Turn your WordPress Blog into a DoFollow Blog
WordPress users are blessed with a plugin ! So it is more simple than Blogger. Download this plugin and activate it. Follow the instructions included in the plugin.
You can also convert your blog into do follow blog by customizing the code (without a plugin). But I don't recommend it, because it is too risky !
Why To Convert Your Blog Into A Do Follow Blog?
You can see many blogs attracting tons of comments and turns into a fun place. Similarly there are blogs which are quiet and you can hear the echo ! "Do Follow" is the reason for the difference here.
A Blog with "nofollow" attribute tells Google that the link should not be followed. That means it doesn't count as a backlink ! If you want people to comment in your blog, you have to give them something in return. Turning your blog into do follow is the best way for saying "Thank You" !
Moreover, your blog will be included in different dofollow blog directories.