Luck or fortuity is good or bad fortune in life caused by accident or chance (according to Wikipedia).
So don't lose hope if you are not the winner of this giveaway and if you are not the lucky owner of this Mashable Style Premium WordPress Theme aka Freshlife.
And the winner is…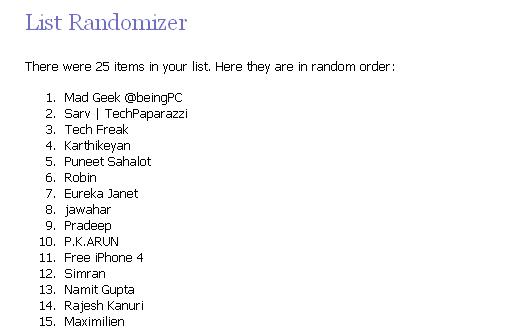 Congratulations for Mad Geek @Being PC and thanks for the other participants. I'll mail him the theme asap or the team from "Theme Junkie" will send the official link for download.
As I told you before I'm going to keep many contests and giveaways every week. If you want to get quick updates regarding that, you can subscribe us and participate easily.