Hope you are aware about the Blogussion Inspired Thesis Skin giveaway. Like Thesis, this is also an User Friendly Theme. Has own additional admin options and plenty of new widget areas.
This inspiring Blogussion Theme comes with four color schemes. They are Grey, Orange, Green and Blue. You can manage them from your admin Control Panel. This theme also has three column widget powered footer. You can also try Asnio Footer designed by this Theme Author. Blogussion Theme + Asnio Footer gives excellent result.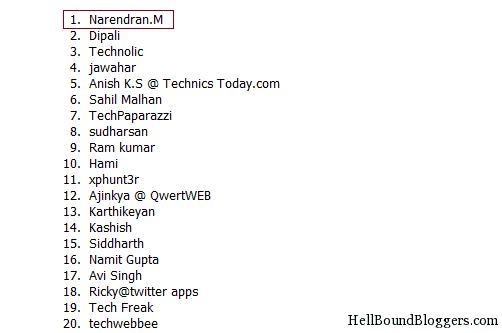 P.S. You need Thesis theme to apply this Blogussion Inspired Theme/Skin.
I have been conducting such giveaways in order to encourage Commentators and Tweeples.
The winner is Narendran. M. Congratulations for Narendran.M and thanks for the other participants. I'll conduct him asap with the theme.
This is not the end. I have prepared a list of cool themes and ebooks for you. I will conduct contests and giveaways to give them to you guys. If you want to get quick updates regarding that, you can subscribe us and participate easily.