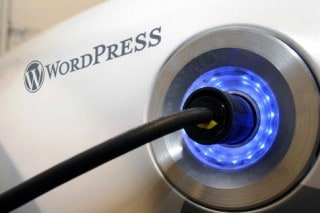 When the platform for Blogging is WordPress, every user knows the word 'Plugins'. WordPress plugins are easy-to-add tools that add advanced functionality to any WordPress site. Such functionalities are either very hard to develop by normal users (users who are not developers) or just something they cannot think of. Therefore the need of a plugin, that can be used by any WordPress site-owner, arises.
WordPress plugins can be gotten in two different ways – paying for them and then installing them or downloading the free plugins available. Both premium and free plugins are available in hundreds of numbers over the web. Following reasons will explain as to why choose premium (paid) plugins over free plugins.
Outstanding Functions And Features
Premium plugins are charged for a reason. The reason, if put in a simple manner, is that the development takes days or weeks of coding. Learning those codes might have taken months and must have been expensive if learnt from expert tools. All the learning and expertise is then put into the development of the plugin – therefore it has to be paid for in order to use it.
Premium plugins are always built by experts and professional developers and therefore the functionality within is always top-notch. Free plugins might have a part of the total functions in premium plugins, but never better than them. For example, premium membership plugins such as WP eStore and s2Member PRO have far better functions and features than free membership plugins such as "Membership".
Lifetime Updates
Most, if not all, premium plugins update on a frequent basis (if applicable) or along with the core WordPress updates that often come out a few times around the year. Updates are very important especially for plugins that have a lot of features. The reason for this is that the users might demand different or additional styles/features for a specific feature of the plugin than the current version possesses. In such cases, plugin developers often update the plugins with the required.
If no demands or requests are coming in, the plugins are yet updated because of the compatibility with the latest WordPress version (for example – 3.5 i.e. the latest major update).
Most of the premium plugins can be updated from within the WordPress dashboard itself, therefore the users are not required to do any hard work.
Advanced Support
Customers are the first priority for any service provider right? Henceforth, developers of premium plugins always provide top-notch and extremely good support for the users. Be it a small common-sense query, or a major query that might require to tweak the codes – the support is always provided. Popular plugins often have support teams who's only job is to take care of the customers.
Premium plugins often have organized platforms for the users to reach the support team. Tools such as live chat, email ticket system, forums (very popular) etc. are used to provide stress-free support.
Winding Up
Although I do use free plugins myself, I try to go premium if I'm convinced that I would get better features and all the other stuff mentioned above. Investing for your blog is always beneficial provided that the tools/services invested into have a potential to do something good for you and your blog – if not sooner, then definitely later.
This article is written by Raaj Trambadia. He is an active person looking for nothing more than simple ways of enjoying my life. He writes on my blog – My Blog Is My Money where he shares tips on how to Make Money Blogging. If you wish to write for HBB, kindly check this.