Changing your blog posts' titles, links and thumbnails often? Facebook link previews not working or showing properly? We almost had the same problem long back, but no more. I guess there is only one way to fix quickly this. We'll talk about it.
Facebook Link Previews Not Working Properly?
Most of my old (and some current) blog posts have thumbnails as random screenshots and pictures. Sometimes I do this on purpose, but then, I also become way too lazy to edit them and replace them with some other image. If you are like me, or if you have the habit of frequently messing up with your blog posts, then here is an easy way to overcome this. Thanks to Facebook Developers Debugger Tool.
Recently I added a new thumbnail image for my blog post, but still, the old screenshot remains not the new one.
This is how my blog post looks with the old thumbnail, but I wanted to change it.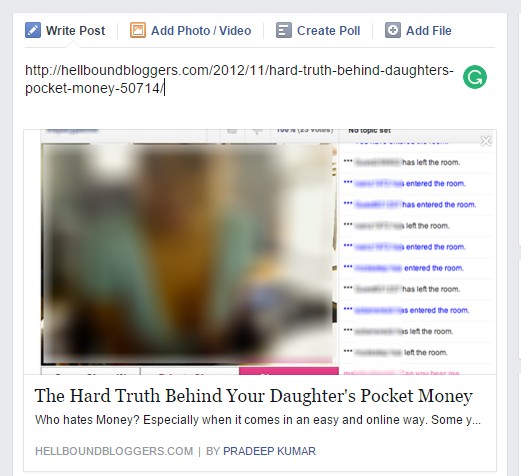 Head over to Facebook Developers Debugger Tool and enter the desired blog post URL there. Click the button that says "Debug". Now you'll come to this page (below). We are now going to tell Facebook to fetch the new scrape information instead of the old ones. So, click the button that says "Fetch new scrape information". That's it.
This tool shows the scraped time and other useful information regarding your blog post link.
Now, here is the same blog post with the updated thumbnail I added.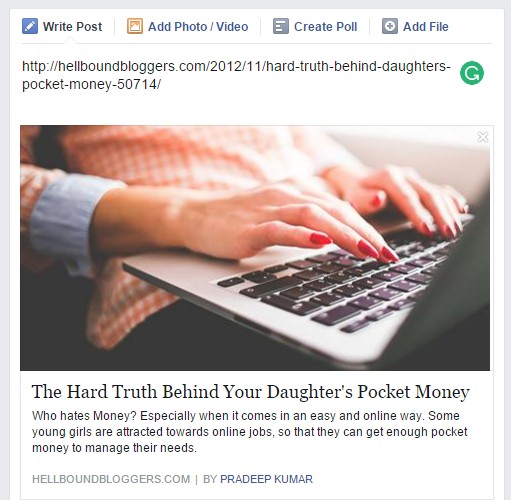 Perfect and Easy right? Most of us try using short URLs and other unnecessary tricks to get the preview links working correctly, but this is the direct and natural way I would say. This trick/tip applies not just for thumbnail but also for the title, description and others as well.
I hope this helps you to fix the Facebook link preview issues, do let us know your views in the comments below, maybe you have a better solution for this?