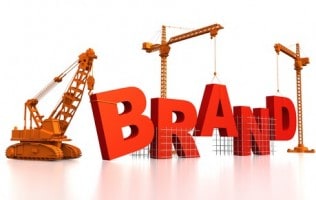 Are you just starting your business? Or have you been in Business for a while now? Either way, you need to know how to protect your business brand online. Building your personal brand is different from business brand. There are a few things you can do that are not only easy but inexpensive as well. All you need to know is where and how to start protecting your brand online.
1. Check Your Business Name for Free
If you are just starting out with your business or have been in business for a while but you have a new product or service on the market, you need to come up with a name for it. Doing so means checking online with a free search to make sure your brilliant name you thought of is not already taken. You must do this search. You do not want to use a name that is already taken or you could get into trouble. Not only this but if you try to register a name that is already taken, your application will be rejected right away. You can check your potential new business or brand name for free online.
2. Form an LLC
Make sure to form your LLC before registering your trademark. Doing so will ensure your trademark is placed under your LLC.
3. Register Your Trademark
Although this isn't actually a requirement by law, it is still a good idea to register your trademark to ensure you are protected legally. You will have to pay out at least $325 for the application process. The entire process for filing your papers to register your brand can take anywhere from 9 months to a year in all. However, it is worth it to do this to protect your assets.
4. Protecting Your Brand Name Nationally
Not only do you need to protect your brand locally by registering your name and forming an LLC, you will need to protect it nationally as well. This is especially important if you plan to expand your business.
5. Register a Federal Trademark
If you are planning to go national with your brand you need national protection. This means registering your trademark with the Federal US Patent and Trademark Office. Doing this will help ensure protection for your brand against infringement.
6. Register Your Domain Name
Being in business means using the Internet to market yourself and get your name out there. This means registering a domain name for a website. You should do this whether the business is strictly online or you are just going to use a website to get your brand out there on the market.
7. International Protection for Your Brand
Don't forget to protect your brand internationally as well in case you decide to expand your brand to different countries. Make sure to file your trademark with the country you are expanding your business to. This will protect it internationally against infringement.
8. Protection Against Plagiarism
Another important thing to remember is to protect your brand against plagiarism. Doing so will ensure no one is stealing your content from your website or brand name. You can do this by checking your website content online by using the plagiarism checker Plagtracker. This is a free and great tool to use to ensure your protection against plagiarism. Plagiarism is a big problem on the Internet but it can be avoided by protecting your content with free plagiarism checkers. Make sure to check all of your content as often as possible to ensure it has not been stolen.
If you find your content has been plagiarized, you can not only report it to Google but you can also contact the website hosting service where you might find your content and get your content taken off of the website where it was stolen.
It is also essential to make sure of Social Media for your Branding.