How would you feel if you got replies for your cold emails every single time? Certainly wonderful. Here are 5 secrets to produce responses to cold emails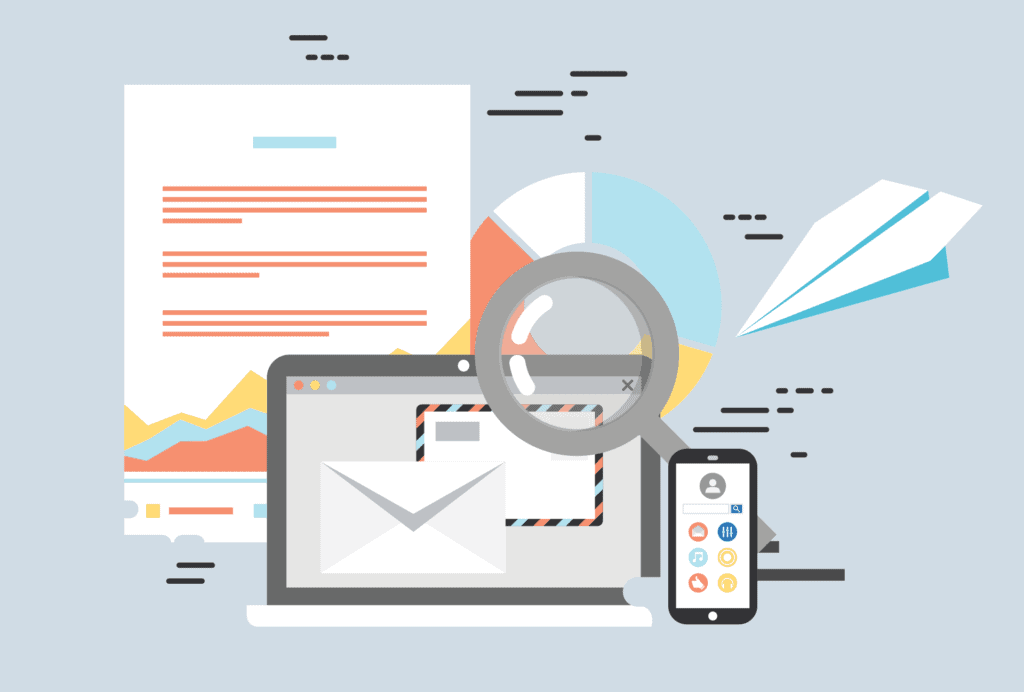 The greatest taboo in marketing is cold emailing. The word 'spammer' scares everyone. The success rates of cold emails make people wonder 'why is cold emailing even a part of marketing in the first place?'
The unbelievable fact is that cold emails have always been one of the best strategies that help you connect with the influencers in your business. Of course you need to put in more time and effort for a good email. A suitable formula and an effective software will surely make you successful.
Incorporate these 5 effective ways in your outreach campaigns and enjoy the pouring responses.
1. Connection creation
A 'cold email' should never be an ice cold email. Establishing a connection with the receiver is very important even though this is the first time you are contacting them. One of the best and easiest connection would be the same industry.
For example, you could write to an influencer about how much of involvement you both have in your industry. You could also name a mutual friend. You could also mention about a recent blog that you both had contributed to. These are ways to change the viewpoint of the influencer from a stranger to an acquaintance.
You would have definitely scored more than the other generic emails in the influencer's inbox!
2. Evidence of value 
Let your receiver know first-hand about the benefits. What's in it for them? Rekindle the interest so that they read and reply. You do not want them to just delete your email, do you? Give them a concrete reason to continue reading and you are sure to get a positive result! You can do a mail merge for cold emails, there are awesome cold email guides out there.
Offer them something that they just can't overlook. That something should have a value. It can be a complimentary access to your service, a live demo of one of your products, or you can even commit to give some assistance on a future date.
Offer to fix a recipient's website by pointing out the broken links on the page. You are offering to improve his/her website. Who would say no to that?
The main idea is to offer a value or else you have nothing extra ordinary compared to other 'spammers'!
3. Create reliability 
Another vital feature of an excellent cold email that would get responses is reliability. You need to prove that you are worth connecting with.
A typical cold email would be seen as one where the sender hardly takes time to say who they are and why you should connect with them. All you see is a general salutation, name of the company and the name of the sender.
You can talk about your expertise in the industry or even give reasons for the influencer to collaborate with you on a project. Highlight your unique insights and data too. Make it a memorable email with a lot of credibility. You can avoid any kind of perception by clearly establishing your expertise and authority in the business.
Use different ways like –
Mention publications that you have been featured in
Cite relevant data and research that involves your company
State about the audience that you can reach and the type of exposure you have
This will prove your credibility and authority in your industry to the recipient. 
If you are still new in the industry, you can talk about your value on a personal level. Talk about your passion to become a prominent person in the industry. This has to be written clearly.
4. No harm in a bit of flattery 
Many would say flattery is bad when you are reaching out to someone. If they feel that you are not true about what you are saying they would not consider doing business with you. However flattery in moderation causes no harm!
Do it right and the first impression would definitely be a positive one that will create a long-lasting perception in the mind of the influencer. The email will be in trash in no time if this is overdone! When you flatter be specific and not over enthusiastic. You are sure to see a reply when you keep this in mind. 
5. Call-to-action
Make sure to be clear at what action you want from the recipient. This is the real reason for the email. Apart from establishing networks and connections, you want some benefit for yourself and your company.
Call-to-action may be the most difficult part to develop in your email. You need to be confident yet not too pushy in your request. Make this process easy for the influencer by sharing links (links to your blog) that they can simply copy and paste in their social media.
You can streamline a demo of your new product and ask them for a feedback. Make sure to be available when they are.
Be confident in your cold email
The mindset is always important in whatever you do. Have a positive and confident approach while sending cold emails. The successful attitude will ensure that you do get the success desired! People can feel the confidence from emails.
Watch your response rate soar high when you follow these successful tips on sending cold emails. Be confident and positive too!