A freelancer is a writer or an artist who sells services to different employers without a long-term contract with any of them. In short, you will work for yourself. A freelance blogger is a writer who writes in blog instead of writing normal articles for newspapers or magazines. The below mentioned tips can also be used for becoming a successful blogger.

Some Tips To Become A Successful Freelance Blogger
Have a Blog : Create a blog to learn the art of blogging. If you already have a blog, well and good.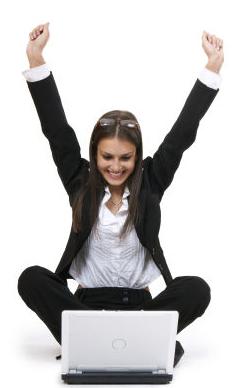 Web Design : Have some basic knowledge on HTML, CSS and XHTML.
Marketing : Be familiar with SEO. Submit your blog to search engines and so on. Learn Marketing Tips for blogging and also read Viral Marketing eBooks.
Niche : Focus on your own niche and then blog about it. Pick a niche you are comfortable with.
Updating : Update your blog regularly. Updating daily is preferred.
Passion : Write articles for which you have passion. In short, blog with passion. Blog about something you love and admire.
Consistent : Maintain Consistency. Try to write on a regular basis. Update daily. Enable Guest Blogging. You have lots of sites to get guest bloggers.
Decision : Decide what you want to write. But, write a topic in which you are good at.
Advertisement : Don't overload your blog with ads. That decreases return visitors.
Willingness : If you don't know about a specific subject, learn about it.
Read blogs : You can gather information and be aware of what is happening in other blogs.
Analytics : Always check your stats and analytics. See if it is better or worse.
Why I wanted to become a freelance blogger?
Blogging is simple : Blogging is fun, easy and simple.
Making Money : Here I can get my money as quick as possible. I can receive my payment easily through PayPal.
Community : If I develop an established blog, I can reach a huge audience. I can make new friends in blogging field.
Blog anywhere : I can even blog wearing my pajamas! 😛 I can work from a beach or from a desert, if I have internet connection.
No fixed hours : I don't need to have fixed time. I can easily manage time for both my personal and professional life.
Extra Income : If I need extra income, I can take an additional blogging job or two.
Are you a successful freelance blogger? Share your tips below as comments.