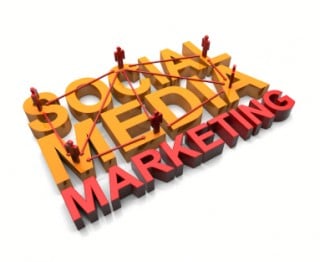 Social Media Marketing plays an important vital role for a successful Business. Social media allows a business to use fun and interactive content that a usual corporate website can not allow. Through social media, a business is always available for customers and prospects to reach their latest offers. This has been proved that those people who are not willing to get connect with online business for shopping or buying services, they also get attracted to do this through social as it make them confident about a company or business. If you want to make a good Social Media Strategy for your business then follow these rules.
1) Never be a too much serious person. Although you will have to adopt a serious attitude but you should not adopt a too much serious personality which may irritate your clients or visitors. On social media if your personality is good and jolly then you can get a better visitors or client's attraction and can be able to make your brand likeable to people.
2) Social Media Marketing or inbound marketing is not enough. You should also concentrate on outbound marketing like ads in newspapers, ads on Facebook, LinkedIn or other websites or TV ads. This will also increase your sales.
3) When you start Social Media Marketing then you should have good and unique content to share with clients and visitors. Remember that avoid sharing duplicate or someone other's content as this will not leave a good impression for you. Always prepare content yourself, make solid offers and then share them on social media. If you don't able to maintain the quality of content then you cannot get the user's attraction toward your offers or content.
4) When you have prepared solid offers and content, then now its time to make a strong call to action. You should post your content and offers and also mention that how users can consume your content or offers. Also be clear that after consuming your offers, what you want to do after from customers to engage your brand.
5) At the end of the day, add value for you prospects and customers. If you are not going to provide any type of value to your prospects or customers then in other words, you are doing nothing meanwhile social media will never give you any benefit. Its much simple and easy. Just put yourself before your prospects and ask from them that if you find what you are offering from their perspective of any value then kill it and start over.
6) Social Media is a two Way Street where no one can like that someone talk at him. So when conveying your message, keep the lines open so that anyone can contact you in response of your content. When someone contacts you then respond him as soon as with full attention and honesty. Be sure to mix your content and offers and use a combination of both in messaging.
Social media marketing is the simplest way of marketing. Here you would need to be interesting, helpful and full of sense of humor. You should create such a contact that can attract people toward your offers. You can raise your voice by sharing, liking or commenting on other posts. The thing you would have to remember that you should be active on social media and you should share your content constantly and regularly.
Remember that your time spent on social media for marketing is your asset which may not be valuable in the present but however as the time passes; it can make your efforts and your imagination true and possible.