Twitter can prove to be a great source of traffic that is ready to become your potential loyal readers and add to your income (most probably via affiliate revenue).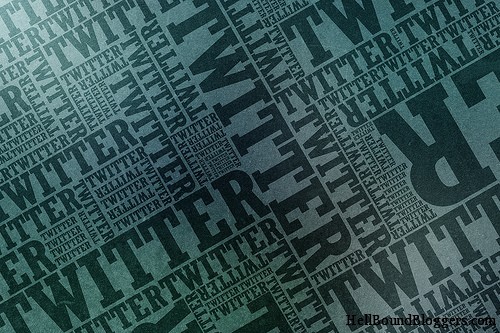 Credit : Flickr
So here are 5 effective ways to establish your existence on twitter and get the exposure you ever needed.
1. Get The Tweet Sense
Tweet stuff that you think really adds value to your profile and give some room for reactions. Just don't start tweeting every link that you find over the net, start discussions that show your importance.
2. Beautify Your Profile Page
It is well known that first impression is the last impressions. Presenting a cool profile page can attract many new followers. Moreover, your tweets are your reflection, after design the first thing that your visitors see is the tweets that you make, so referring to my last point keep this in mind.
3. Follow Influential Personalities
Follow people that have an authority in your niche and you can get some real time tips from them. Unfollow people who aren't providing the information that you expected out of them and follow people who you think are worth it. Avoid mass following Twitter users.
4. Participate In Discussions
Participating in discussions show that you are an active user and not just another link tweeting machine. Solving others problem via tweets can get you the more followers.
5. Start Contests
Start contests giving out small prizes to people for just following you on twitter and help you get your name out. Moreover, participate in contests on other blogs and help others out promoting their contests.
Getting more followers on twitter can get you a nice amount of traffic if you are able to create an authoritative profile of your own. Try these out and share your experience with us.
Recommended Twitter Related Posts