Like you, I tried most of the so-called guaranteed traffic sources out there. But I'll just speak about few of them now, some of the most obvious ones. I am sure you will recognize at least one if not all. Even some of them can be labeled scam.
Related : Working Hard — But Still No Traffic Towards Your BLOG?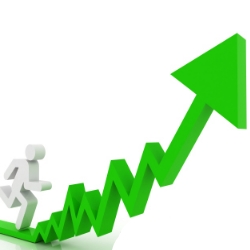 #1 – Traffic Exchanges
Don't waste your time and money. Whether bees or alligators or whatever logo is used. Whether free or paid services you rarely get good results. That is because each one of those members is looking for the same thing like you…BUYERS.
#2 – Blast Your Ad To 1,000,000 Opt Ins
Blast all you want…nobody reads the ads.
#3 – Email 10,000s At The Push Of A Button
If I were you I would stay away from this one because you might get sued for spamming or even worse than that.
#4 – Viral Marketing
Viral marketing is not so bad. You will see some good results after a while. If you can stomach all those emails in your inbox from other viral members, then go for it. Though it is not suitable for me.
#5 – Guaranteed Signups
The companies tell you that these are people who have not been paid to signup to your program and that they are people who are looking to start an online business. If that is the case, then out of 25 signups, all are from the same US city, state and even same area code.
Furthermore, a group at a time sign up right behind each other. For example 3:01pm, 3:02pm or 3:03pm. And none of them clicked on the confirmation email. This type of practice has scam written all over it. There are too many traffic systems in cyber space to count. Some are scams and some genuine. Some even promise you to give 10K visits. But how do we know that we really get 10K visitors? Furthermore, If we do, they just stop by and go somewhere else. They do not purchase anything.
While reviewing this article I discovered that not everything is lost. Let's not cry over spilled milk. The best low cost means of getting quality traffic, that I know of, is article submission. You are marketing to people who are interested in your product and to people who will buy your product. Some home businesses come with a free article submitter.
If you are not comfortable with writing your own articles, they will show you where and how to get your article written and submitted. Whether you write and submit the articles yourself or have them done for you, you can work from home and earn a substantial income using most affiliate programs.