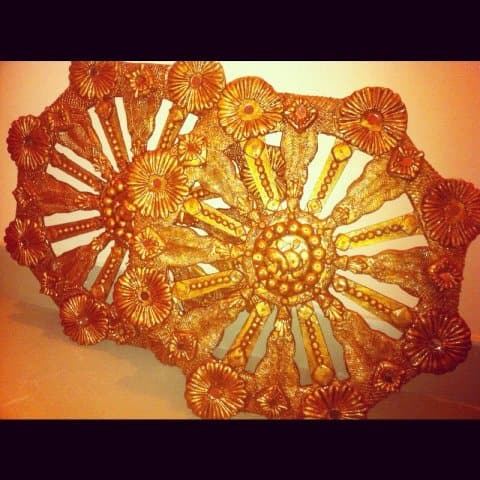 When ever we talk about earning money online, Blogging seems to be the easiest way.  Everyone will advice you to start a blog, put AdSense or any other monetization program and start making money. This actually sounds so easy. Though, in this post I'm going to be little Harsh on you and going to talk about few things which I have learned hard way or things which I have learned after following pro in my field.
When I was in college, making money online was a myth for me and when people talk about they earn online, I see it as another online scam or find it really hard to believe it. In Feb 2009, when I received my first $10 on my PayPal account for a quick Webmaster fix, I realized online money is not a scam and people like me and you can actually earn from online work. Here in this post, I'm not going to talk about how you can earn online but rather this is a post for all bloggers, who either started blogging or already running a blog from some time and waiting for next kick start to go to next level.
Quality over Quantity
When I started blogging, one of my main goal was to publish 4-5 posts a day. Quality doesn't matter that time and what ever interesting stuff I came across, I curated the same on my blog without any new insight. Yes, I was curating news and this was one big mistake which I made in initial days of Blogging. Believe it, there is no shortcut to success and if you are in the race of being a successful blogger it's time to find out mistakes which you have done in terms of quality. If you are one of those who are publishing tons of post every day, it's time to change the style and jump into the category of quality blogging. While writing a post, try to find what's new you are giving to your readers. A simple way to do is, find the best post on Internet about the topic you are writing about and your goal should be write something better than that. And, this can't be done without research, testing and proof-reading. By the end, if you able to turn a single reader into subscriber you have achieved a goal.
Subscriber over Search Engine traffic
For Adsense Blogger, search engine traffic is great but real win is when you are converting those one time reader into subscriber. This could only be done, when you are giving something new and offering a quality experience to your readers. This doesn't only limited to quality post but also consider other aspect like site loading time, no. of advertisements and so on. If you consider this blog or any other blog as quality blog, try to find what is your blog missing in terms of quality. What made you subscribe to that blog and in most of the cases it's quality of the articles. Stop reading about unlimited WordPress tricks, but work on basic of a blog and that is placing ideal subscription box and offer popular subscription options. Don't forget to leverage the power of Facebook, which is Google itself in term of traffic.
Maintain Email list
Again, it depends upon your Blog niche but having an Email list is always a plus point. From the Branding and from sales perspective. Now, most of you are thinking why do we need Email list when we have Feedburner and other free options, but have anyone told you about the limitations of Feedburner. Email marketing services like Aweber, Mailchimp offers feature like Instant delivery, double opt in, spam control and that too at minimal cost. More over, think about the time when Google might become your biggest enemy, how are you planning to drive traffic then? Social networking sites like Facebook, Twitter, Google+ and Email list will be your biggest asset. One of the biggest mistake which I did here is, despite of reading about Aweber and Mailchimp advantages, I delayed integrating it into my blog.
Stick with Positive people Only. Period!
When we talk about serious Blogging, it's a creative work. I consider Blogging as a Job of journalism and an artistic work. For an artist, it's important to have positive energy around you and it only comes when you have people with lots of positive energy around you. Follow the entrepreneur, creators and market leaders. By the end of the day, you will have something new to gain. Get rid of people, who talk negative, see the glass half empty all the time. This will give you more positive approach and seeing people who believe in creating something new, will help you to boost your productivity.
Reading should be a part of your life
When I was 14 year old, one of the best tip which I got from a wise man is "reading should be an integral part of your life and everyone life". It doesn't matter you are 10 or 100, reading is one habit which you should never ignore. Reading habit give you a new way to see things, you learn a new thing every day, your vocab will improve, you can talk to people about new things and reading something in your niche, will slowly enhance your knowledge and will help you to be an expert with time. Still not convinces, read how reading makes you better.
Avoid useless comments
Every blogger love comments, even a small comment like "nice post" "useful post", is really an ego boost for us. But, lets see from SEO and value perspective, a comment like "useful post" doesn't add any value to your readers and to your post. More over, one backlink will be going to a Website which doesn't even deserve it. And since, SEO is all about linking, how can you give a link back to a blog which doesn't even earn it.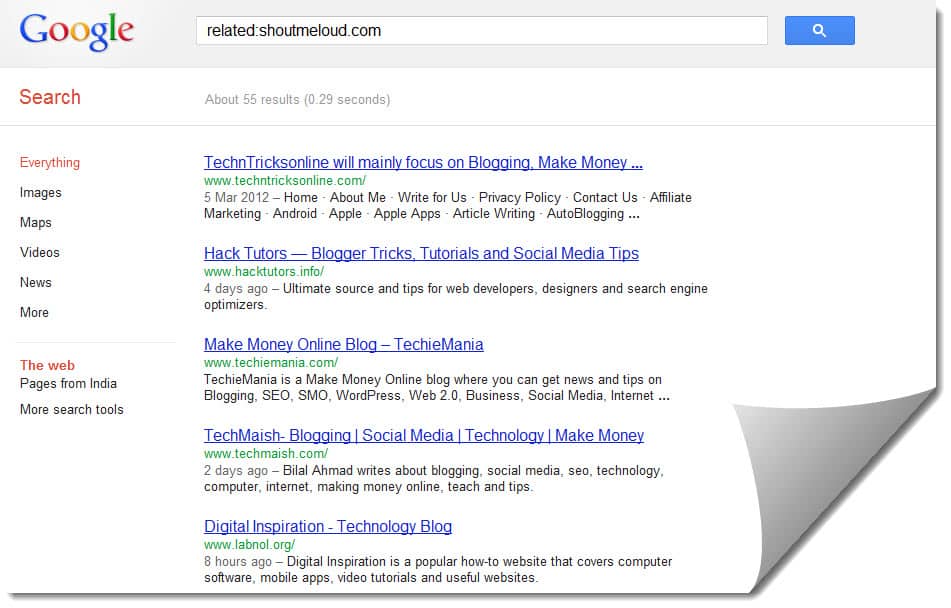 More over, linking to irrelevant domain is not a good idea. See the image below and most of these links are coming because of commenting. From SEO perspective, it would be better it Google is showing related links to the blog which I often link to.  Related links, should show blog which are relevent to your niche, and such comments link might dilute the value of your domain. Accepting comment from irrelevant domain is not bad, but make sure they earn it. You can check for your domain by typing related:domain.com in Google search.
Don't be afraid to linking out
This is most common newbie mistake, as Blogger afraid that adding links to external domain will let your reader jump out from your domain. Which is true, but at the same time you are letting your reader go without adding value. Either you should be wiki, where you can link to your own domain for all stuff or start linking out to useful and best post from internet. Though, if you are worried about bounce rate, use "Open in new tab" for external links. Also, adding useful link within your post will help you to create better relation with other bloggers and also people will find your post more valuable. Don't you believe so?
And the last but not the least tip, when you read any tips on Blogging, don't just read it but implement it too.

This article is written by Harsh Agrawal. He is from ShoutMeTech, who offers Blog consultancy services. If you would like to write for us, kindly check this.
Want to discuss your queries and interact with experts? You can connect with HellBound Bloggers (HBB) Facebook group for free!
On March 23, 2012 by Harsh Agrawal in Blogging, Featured | Short Link: http://hbb.me/12JHhf5