'Affiliate Marketing' easily comes under HBB's 2nd most popular income source for the past few years. We learned a lot during our journey, but the key thing we learned is, to make more money, we definitely have to invest some money. In this article, we'll share our Affiliate Marketing Investments, we didn't invest much, but we invested in the right products we needed the most.
Affiliate Marketing Investments
1. Branded Short URLs (Bitly)
I said this so many times, but still, I'll say this here. I'm a big fan of short URLs, whenever I launch a brand I make sure I grab a short URL related to the brand name. Short URLs help me a lot to promote on social networking platforms like Facebook, Twitter, and even Instagram these days.
We got hbb.me for our blog 5 years back itself, we used YOURLS during that time and we later migrated to Bitly platform. Most of our short domains are registered on 101Domain, GoDaddy and Name.com.
List of short domains we have for our Slashsquare network:
Slashsquare – ssq.re
HellBound Bloggers (HBB) – hbb.me
MoviesDrop – movie.sc
DeviceBAR – device.is
BookWritten – book.tf
MusicUnbox – music.bi
GameThem – game.gy
FoodGravy – food.gy
You can see in the below tweet, how we made use of our short URL for promoting both our brand + the affiliate product. Bitly (free version) gives decent statistics, so I can also get an idea about the link's performance.
☆ 100 Biographies To Read In A Lifetime ☆

Grab them on @AmazonIN → http://t.co/NgnbNS4LVr 🙂 pic.twitter.com/z8qVE2KnD0

— BookWritten (@BookWritten) April 2, 2015
---
2. ThirstyAffiliates
This is one of the best WordPress plugins for Affiliate Marketing. We have been using the paid version of ThirstyAffiliates plugin which provides plenty of additional features like statistics, geolocation, etc.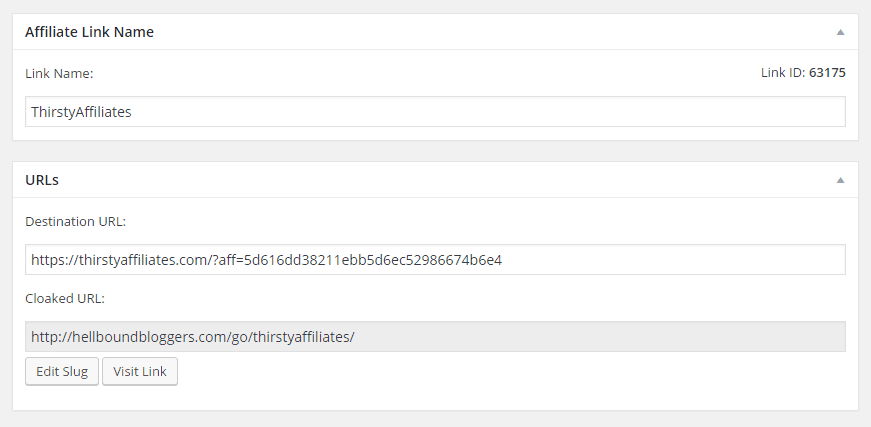 I'll demonstrate this plugin with VigLink, which is a popular monetization service for Bloggers.
Default VigLink Affiliate Link: https://www.viglink.com/?vgref=1548886
ThirstyAffiliates VigLink Link: https://hellboundbloggers.com/go/viglink/
You can check out our ThirstyAffiliates review to learn more about this plugin and why you should definitely grab this for your affiliate marketing works.
---
3. WPRichSnippet
We get most of our affiliate conversion and traffic via Google, and this WordPress plugin (WPRichSnippet) helps us a lot to present our blog posts/reviews in a neat way. Most of our reviews will be shown like this below, thanks to this schema markup plugin. We implemented this on our blog months before, and we really love it. It's easy to use, and it presents our blog neatly on SERPs.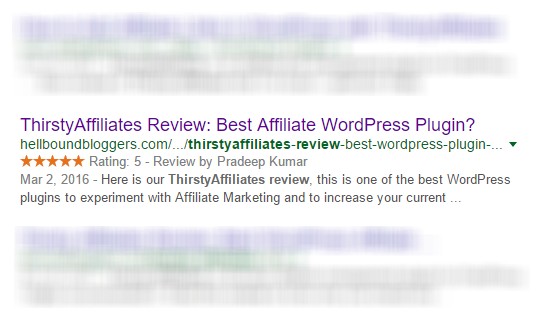 If you are writing plenty of professional reviews on your blog, where you rate products and services, then this is something you shouldn't miss, worth your bucks.
---
That's it! We haven't actually invested much, to be honest, depending upon your requirements, you can experiment with various tools and ad networks to get more targeted results.
We'll update this list as we experiment with various affiliate tools during our journey. Do let us know the investments you made for affiliate marketing in the comments below.