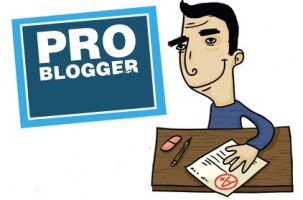 I think from the year 2011 onwards, I started discouraging those who come up to me to learn blogging because they admitted that the purpose is to earn money!
Are you shocked to hear this from a problogger since 2006? Don't I believe anymore in earning money by blogging?
I believe money can be made by blogging but it doesn't work for all whose sole aim is making money.
Only I know the hardship faced to become a problogger. Blogging requires extreme passion to share, to connect and experiment. Above all, one should be a self learner which is lacking in majority of the budding bloggers. Not all of them realize that money by blogging might not live up to their expectations just because there is plenty of news about successful bloggers who boast of earning a 4 figure income by blogging. Unfortunately, they don't declare how many blogs they maintain and how much time they spend a day in front of their computers.
I share with aspiring bloggers some of the things they have to face to become a problogger.
Invariably, you would choose Blogger platform to publish your first blog because it is free and easy to learn. After a few months of blogging what comes to you easily, you would realize that you are wasting time because you have not seen your first U.S. dollar. It is the starting point to learn further about blogging.
You have to migrate to WordPress blogging platform if you are serious about problogging and this involves investment in domain name and web hosting. Very few people are ready for this.
You must know what kind of content is money-worthy. For this, you must learn keyword analysis. Let me tell you, it is not easy. It is time consuming and frustrating.
Next, choosing a keyword rich domain name matching your blog topic is Himalayan task. Almost every good domain name would have been taken. This means repeating keyword analysis. You may even end up with having to switch your blog topic.
Though blog posting style is much easier than article writing, initially, you may not be satisfied with your own work. In order to improve, you must be willing to read at least 10 others' blogs regularly.
Now come to the biggest task of attracting visitors through search engine which may take months before Google sends you the first visitor. One person told me once that he is only person reading his blog posts after since months of blogging.
Of course there are plenty of avenues to get instant visitors that include bloggers' communities, Social Marketing and signature marketing but this means you must be active in all the above avenues and socialize. If you are only interested in your blog, it is very unlikely to see others to visit your blog.
You must be ready to implement the new versions of blogging software, try plugins and widgets to go in tune with the changes. This would off you if you are not technically sound or afraid to try.
You must safeguard your hosting account from hackers and this requires regular backup of your blog and updating plugin and theme versions. Maintaining a blog is a lot of work.
You must be watching your blog's Alexa rank, Google page rank and the number of visitors you get. Any dip in these parameters means you must put in extra effort to increase your blog's visibility.
Be prepared to face a day when your mind gets dried of blog post ideas. To avoid this obstacle, you must have been compiling content ideas and resources.
I think you now realize blogging is not a career option for all housewives and unemployed.  If you are not Internet savvy, stay away from blogging.
IMAGE CREDIT: DAILYBLOGTIPS
This article is written by Malathy Badri. He is a problogger since 2006 and maintains 18 blogs and 27 web sites. He blogs at Blogavenues. If you wish to write for HBB, kindly check this.