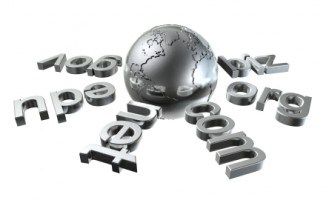 Yes, when you first get into Blogging, you should try Blogger or WordPress.They are easy blogging platforms and can be used by anyone with basic knowledge of Blogging and web design. But when you start to get serious about blogging, you need to invest some money and get a custom domain name, something that can take your blog forward and in the right direction.So why should you move your Blogger/WordPress Blog To a Custom Domain? I will give you 5 good reasons for it –
1. Top Level Domain Good For SEO
A top level domain has the potential to get a higher Search Engine Rankings than a Sub-Domain, this difference may not be too much but it is big enough to make a difference.Search Engines prefer Top Level domains to sub-domains, this is a common fact and a well documented one.This can be proved by taking the example of top ranking sites for any keyword, you will find more top level domains than sub-domains.
Some SEO services do not accept sub-domains as customers, this can hamper your SEO, if you do not know how to do it yourself properly.
2. Brand
No one will buy a product from you or hire you for the services you provide if you have  a .blogspot.com or a .wordpress.com sub-domain.If you wish to make sales, then having a custom domain is a must, no customer will trust a Brand online that does not even have a custom domain name.However good your services and products may be, you won't makes sales unless you get the trust of customers.
I found out that my Tech Blog, which was hosted at a Blogspot Sub-Domain (Page Rank 4) did not earn great respect from visitors, hence I moved to a custom domain with a .org, Top level domain (TLD) name, after which my Facebook Likes, Twitter Followers and Subscribers has tripled.
3. Advertising Programs
Many top advertising-publishing programs (CPM Ad Networks) do not accept Sub-Domains into their program as they feel that including sub-domains will decrease their reputation as a top publishing program.
You can clearly see by this that there is more respect to be had if you own your own Domain Name.
Even with Ad Networks such as Blogads, advertisers are more willing to advertise on your site if it is a top level domain, I have had first hand experience with this.
4. Domain Remembrance
People are more likely to remember your website name and visit it again if you have a custom domain.I had a blog-spot domain that had more than 20 letters in it, hard to remember isn't it? So I moved to a simple top level domain with only 7 characters in my Domain Name, much easier to remember.I have to say that my direct traffic has increased a lot in the week following the transition to a custom domain.
5. Problems with Blogger and WordPress
Blogger:
Limited Templates.
Lack of customization options.
Permalink Re-Structure not allowed.
Not Great for SEO.
Read in-depth about the problems with Blogger.
WordPress:
Cannot Place Google Adsense Ads.
Limited Plug-Ins.
Not Great For SEO.
No Great Improvements in the Free WordPress Blogging Platform over the years.
I hope these reasons are enough for you to consider moving to your own custom domain, I did it and I am happy with the results, I am sure you will be too.