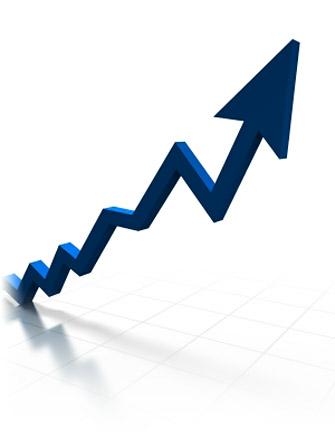 Twitter – The micro blogging tool has been very famous now-a-days. Being famous in this famous service, could bring you lot of traffic, which you can't even imagine.
Instead of having friends, we have to create more followers in twitter. The more followers you have, the more powerful you are. Here are 5 simple ways, by which you can increase your twitter followers by triple.
MUST READ : Twitter Definitions For Newbies
1. Be 'TIPTOP'
This is the most important and simple part. Your page have to be very attractive before the people. Be in Style. Just add some Images, or reviews of any big websites, etc on your page. This all makes the users think that you are someone worth following !
MUST READ :
1. List of Top 10 Twitter Applications On The Web
2. Top 15 Twitter Tools for Twitter Freaks
Proverb : First Impression is the best impression
2. Follow other members in your niche i.e, your competitors
Even if you had made your Profile in a stylish manner, what if no one comes to see it? Remember that people won't come in search for you from the beginning itself , as they don't know you. Let them see you. Stand somewhere they can see you. Follow some of your competitors and slowly start building your empire.
Proverb : Slow and study wins the race (even between Tortoise and Rabbit)
3. Follow Back – That's what they needed.
Most of all twitter users won't be interested just to follow you. Follow them back. I know that you too won't be interested in following back, But you have to. The need is yours. You can unfollow them if necessary, but only later, when you becomes popular, based on their relations with you!
Proverb : As you saw, so you reap
4. Re-tweet and be others GOD FATHER
Re-tweets are what most of all bloggers want from you. Give them retweets and they will be happy to follow you. They will too do the same to you. This can also help you to strengthen your relationships .
Proverb : People will worship the lamp. which gives them light on night.
5. Have relevant, quality conversations with others
A perfect way to catch the interest of your followers. Just make tweeting conversation which others too can see. This will increase your influence in others and will publicize your name.
Proverb : Good words can bring Respect to you; Bad words can take away respect from you
I'm currently having a lot of experiments with my Twitter account, so don't get stunned to see my Twitter account. I'll post the tricks I find after completing my experiments. Just see my Twitter page and follow me.
TWITTER RELATED ARTICLES :
1. Twitter: A Valuable Source for Flouring the Business
2. How To Use Twitter As A Popular Marketing Tool