Currently the beta version of Chrome 5 can be downloaded for Windows, Mac OS X, and Linux. Google Chrome 5 beta fixed two security vulnerabilities. The dev version of Chrome 5 already released on late January.
Below I mentioned some of the new features of Google Chrome 5.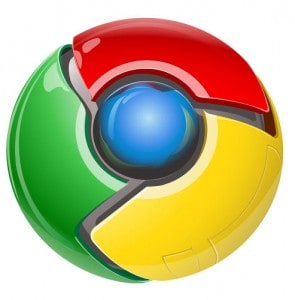 1. Aero Peek in Chrome : Now Chrome will have support for a Windows 7 feature called Aero Peek. If you hover over the Chrome icon in the taskbar you can see previews for all the open tabs in the taskbar.
2. Geolocation API : Geolocation lets the browser inform a Website of the user's location if the permission is give by the user. It is one of the better-settled elements of HTML5.
3. Extensions : The great part is, with Chrome 5, all three operating systems Google supports will get extensions. It has some new browser interfaces and programmers can expand the power of extensions. Extensions allow others customize the browser's feature.
4. Syncing : Google Chrome 5 supports sync for themes, autofill entries, and passwords. Chrome 5 has better synchronization abilities when compared to Google Chrome 4.
5. Built-in Flash : Chrome 5 is also believed to have built-in version of Adobe Systems' Flash Player. It also includes the next beta version of Flash Player 10.1.
6. WebGL : Chrome 4 also had this feature, but in order to use, users had to disable a security feature called the sandbox. Now Google Chrome 5 gets WebGL support within the sandbox.
7. Form AutoFill : It is similar to Google Toolbar. This version of Google Chrome now allows you to set up profiles and Credit cards details which you can then use to fill out long forms easily. You can also add profiles. To enable or disable the AutoFill settings visit Options | Personal Stuff.
8. Automatic Translation : Now Chrome uses Google Translate to turn the web page into your preferred language. So you don't need to copy the web page's URL or text into Google Translate or clicking on the "Translate this page" link in Google search results. This feature is also customizable.
9. Privacy Features : New privacy features includes many customizable features. Now you can allow only some specific sites to place cookies in your browser. You can also block cookies from the rest of the Web. To manage privacy settings click on the Tool icon, then Options | Under the Hood | Content Settings.
10. Jump Lists : Like Aero Peek, this is also another feature of Windows 7. Jump Lists provides a menu of actions which people can take when they click on the Chrome menu item.
11. PDF Support : Along with Flash, Chrome 5 is also believed to have great PDF support, which arrives as an internal plug-in.
Do you know any other new features of Chrome 5? Please share it in the comments.. I love it! 😀