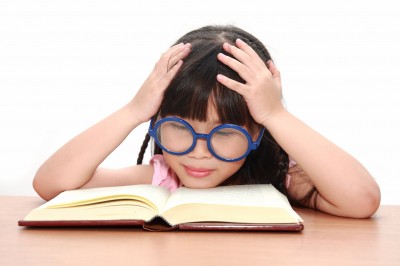 Who don't heard the term "content is king" before?
Please stop saying it, tired of hearing it all over the blogosphere.
I'm sorry but that doesn't make any sense to me. Who made up this crazyness among the bloggers? I have never seen any blogger write about how we should make the content into King, but still we use the same term.
Is really content the King?
No way!! You can't succeed in blogging by having only content. Agree?
Okay come along with me, I will show you what ingredients are really required and how you can make your blog a success by ditching content is King myth.
There are 3 major factors that people are forgetting.
Network

Design

Traffic
Without having the above three things can it really possible for anyone to make money blogging?
1. Network
Do you know what makes a blogger more popular?
By being everywhere. 
Inter"Net" + "Work" to build relationships = Great results!
Network is the key to success.
What do you say?
But we are forgetting to build connections with other bloggers. Most of us putting more efforts on creating only the content. Yes, in the early stage of blogging, one should focus on creating great content. But, they also should focus on networking and making relationships with others.
"You build, they will come" is just a dream.
You have to shout out and work hard to let others know about your content. Without building a network around your blog it's impossible for you to take your blog to the next level.
Best ways to build a network:
Actively participate in related forums.
Guest posting.
Regular blog commenting.
Using Social Media to build connections.
Now don't get me wrong. You can't do all these things at once, but you can do them alternatively. Start being everywhere by reading and commenting on other blogs. Later increase your popularity by guest blogging, joining the forums etc.
2. Design
If content is King, design is his queen!
And queen should always look sexy 😉
Generally custom design is better than the free themes.
Why?
Using a free theme is so easy, but it's also easier to walk away from your blog! Because most of the bloggers already using the same free themes and you can't create a good impression on your blog when someone visits.
2 simple ways to make your design more better:
Hire a professional to design your site
Buy a premium theme like Genesis or Thesis, and customize it yourself
If you know nothing about coding, there are so many videos and tutorials out there to do this. And you can always use the child themes if you don't want to touch the code!
Note: Always make sure to test your blog in different browsers. Use this tool do that. It's always better to find your blog's design mistakes before your visitors or readers do.
3. Traffic
The best quote I ever heard about driving traffic to any site is this..
Try to stick with one traffic source at a time.
Let me tell you more clearly.
If you focus on every traffic source, you might not get the desired results. Know your best traffic source first, is it Facebook? Twitter or search engines?
Then concentrate more on bringing more traffic from them.
It's always better to drive traffic from search engines, also called "organic traffic". Because it's free, effective and can generate better results in the long run.
So optimize your blog posts to the search engines, include relevant images, tags and keywords to better optimize your content. But don't do keyword stuffing by using relevant keywords too often and making your content indigestible for the readers.
Conclusion: Content becomes King only when you have the above 3 things. Without having them, even if you have great content, you can't build a better blog.
Over to you
Have I missed anything in this post? Do share your views, I would be glad to respond to your comments.