Each of us is quite fond of Social Media platforms such as Facebook. It is a well known fact that Facebook has a lot in store to offer its users. Not only popular, but also it is addictive. However, all said and done, there are these Facebook applications that some of us desire to get rid of forever. I am sure most of you must be already nodding in agreement. The focus of our today's discussion is going to be on some quick approaches that you as a Facebook user can adopt in order to keep yourself away from Facebook applications that happen to annoy you and that also forever. We can block unwanted notifications on Facebook, but what we are going to do now is different.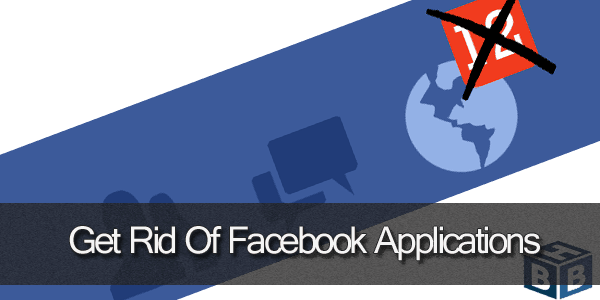 If you are a person who happens to operate Facebook for the sake of connecting with family members, friends as well as peers, then in that case Facebook apps are definitely of no use to you. Moreover, for a person with such an opinion Facebook apps can do no good. Hence, the best way out of this not so delightful situation is to absolutely get out of the Facebook application platform. If you go ahead and adopt this measure, then in that case your profile will be completely inaccessible to any apps at large. Moreover, no one will be in a position to send you invites for apps or even post any kind of apps on your wall. Now-a-days even Bloggers can't relax on Facebook.
Get rid of Facebook Applications
The good news here is that you can put the above mentioned measures into practice with absolute ease. Moreover, the process of getting rid of Facebook apps forever using the aforesaid approach is known to be absolutely simple and effortless. Apart from this, it is vital for you to note that you will be able to apply the aforementioned method of blocking Facebook apps without even having to put in much of your time.
Steps to follow
Let me quickly throw some light on the steps that need to be followed by you in order to get rid of the Facebook apps forever.
First and foremost, you need to log in to your Facebook Account.
 Once this is done, you need to visit the Privacy Settings section, which tends to lie on the top right hand side corner under the Account option.
Once you are through with this, you need to visit the Ads, Apps and Websites section. Under this particular option you will be required to click on Edit settings.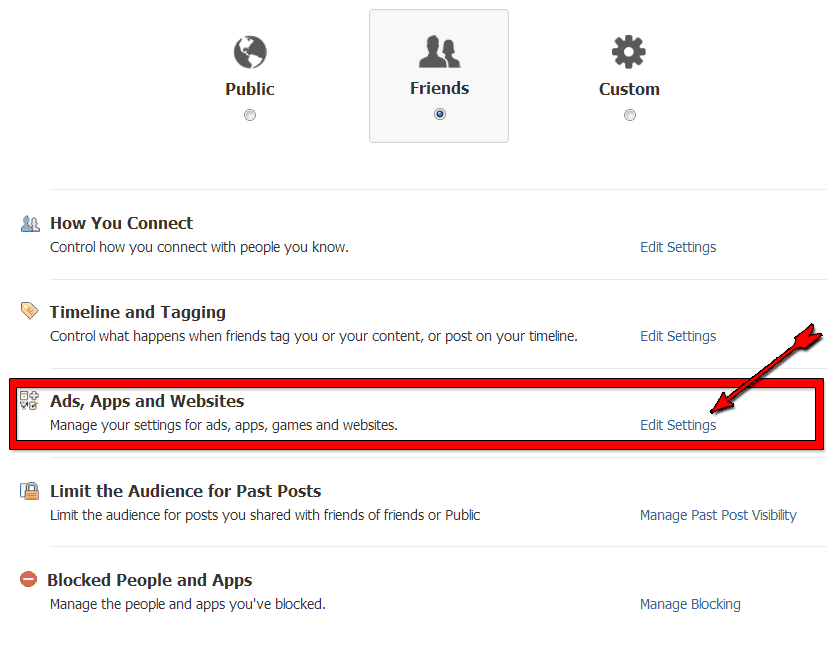 Last, but not the least you will be required to turn off the platform applications by going ahead with a sole click.

We wouldn't be wrong if we were to claim that this is one of the most easiest solutions to tackle the problem of unnecessary, irritating Facebook apps and games at large.
My Final Words
All said and done, if you happen to come under that particular category of individuals who have been looking out for ways that can help them to get rid of the Facebook applications forever, then in that case the above mentioned tips are sure to assist you in many many ways at large. Ready to bid a full and final goodbye to Facebook apps and games? Go ahead and put into practice the aforesaid uncomplicated approach.