Internet Explorer 9, in short IE9, is yet another much expected release from Microsoft Windows. But people believe this one has lots of new stuffs to deliver. IE9 will definitely be a lot better than Internet Explorer 8. Below I mentioned some of the new features of the Internet Explorer 9.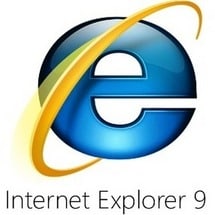 #1 – HTML 5 Support : HTML5 support is the most powerful addition I believe. HTML5 features added in the new IE9 will include h.264 video, Scalable Vector Graphics (SVG), and lots more.
#2 – New JavaScript Engine – Chakra : It runs JavaScript in the background of your computer on a separate CPU core. Provides much faster JavaScript rendering and a better overall internet experience.
#3 – Direct X Video Acceleration : High Definition Video and new graphic capabilities are reproduced.
#4 – Better Usage Of Hardware : Normally browsers are not that much optimized when considering hardware usage. Internet Explorer 9 is going to change that.
#5 – Enhanced CSS3 Support : Internet Explorer 8 was not supporting CSS3 earlier. So we can expect some major improvements.
#6 – Developer Tools additions : Internet Explorer 9 is going to provide some new features for Developers. They include Console tab, Network tab, UA switcher tool and Real-world performance measurement.
Do you think Internet Explorer 9 will do something remarkable? Do share your view as comments below