Today Google unveiled yet another amazing doodle. Google Logos were called as Google Doodles.
This doodble is animated and it reacts to the mouse pointer. If you move it closer to the logo, the particles will disperse. It runs away from the mouse pointer.
The Google Doodle looks like this before moving the mouse pointer.

This doodle is available in certain countries like U.S. and U.K.
Now the particles disperse after moving the mouse pointer there.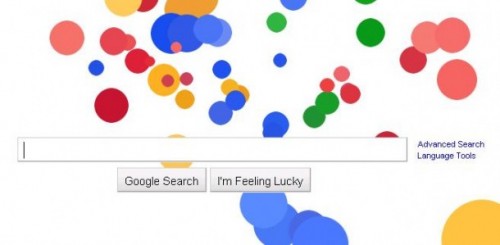 So Why This Doodle?
It could be Google's birthday which falls on either September 4th, September 7th, or September 27th. But no official announcement. If the logo is clickable, then we could have easily figured it out! 😛
So what do you think about this new Doodle? Any new ideas?