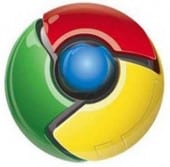 Google Chrome is a web browser developed by Google that uses the WebKit layout engine and application framework. Now they released an update to their fastest web browser, Google Chrome 7. This update is now available for Mac, Windows and the Linux OS.
This latest version offers hundreds of bug fixes and also the improved and updated HTML5 parser. Others include the File API, and directory upload via input tag. In the Mac OS X release there is a new AppleScript feature added. Using that you can script Chrome or use it with the OS X Automator tool.
Another great feature from this latest stable version is the ability to upload complete folders from your PC. All the Google Chrome users will get an update automatically but you can also download it directly using the below mentioned link from the official Google Chrome website.
Download Google Chrome 7 Stable Release [here]