Everyday I used to get freaking SPAM wall posts, and seriously deleting them one by one annoys me a lot! Though Facebook is a secure and most popular social network, still such spammers find loop holes to create applications and ruin our profiles. If you encounter such fake application, I advise you to report them.
Our profile is, indeed, indirectly hacked and automatically posts some strange objectionable content on your friends' wall and they are tempted to click on them.
You will now learn how to prevent your Facebook friends to write on your Facebook wall.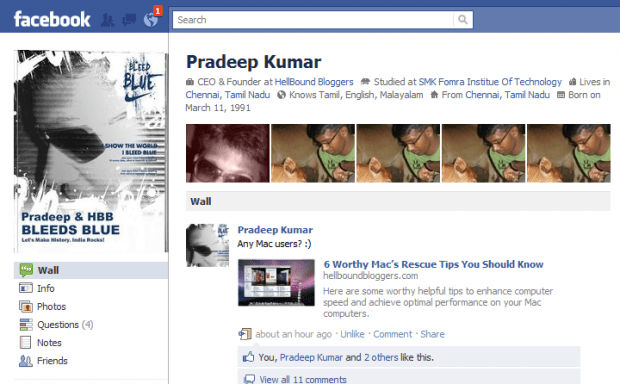 Prevent Your Facebook Friend To Post On Your Wall
#1 – First go to Account | Privacy Settings.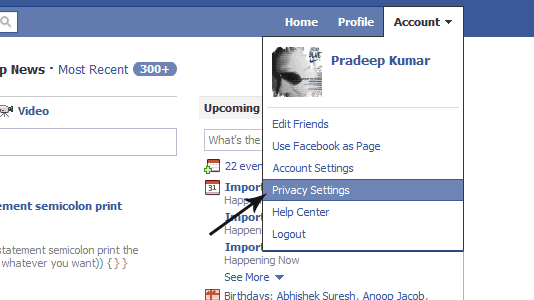 #2 – Under Sharing on Facebook section, select customize settings.

#3 – Now under Things others share section, disable Friends can post on my Wall. You can preview your profile to see the changes.

Updated Settings
Go to Privacy Settings, under "How You Connect" choose "Only Me" for "Who can post on your Wall?". As simple as that!
By this simple setting, you can save your time. We have lots of Facebook Tips here, to enjoy further tips you can subscribe us. 🙂