Not everyone owns iPhone, and not everyone who owns iPhone has Instagram installed. But yes, they do have 5 Million users. 😛 Instagram is a free photo sharing application designed for use on Apple iOS and Android devices. So let's come to a common hub, the web. Yes, we are talking about a web app (they do have apps for Chrome and Facebook) called InstantRetro.
DO YOU KNOW? Why Your Friends Hate Your Instagram Pictures?
Go to the site and upload your picture, and you can play with your hands. You don't need to sign up, but they do have their advantages. So you can login using your Facebook account.
They have lots of interesting options and effects, and you can seriously spend some useful time on this site. I was quite addicted. I loved the "burned" and "rounded" effects so much, I keep on applying them.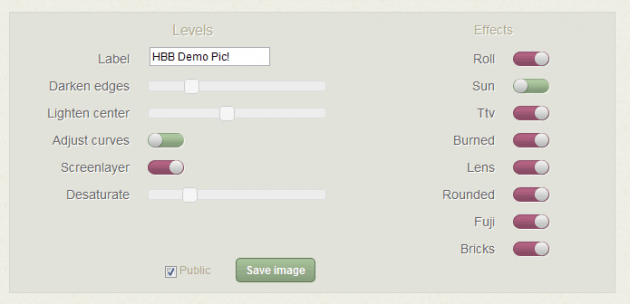 You can also check out some cool free online photo editing tools for more fun effects.
Though you can easily differentiate Instagram generated pictures and InstantRetro generated pictures, they don't really matter right? So check out this site.
Love Applying Effects To Your Photos? Then You Should Check This
Create Watercolor Effect On Wallpapers
Create Zoom Effect Using Adobe Photoshop
Add Animated Speech Bubbles To Your Photos
HOW TO: Create Cool Photo Collages Online Easily