Almost every blog and brand have their own Facebook Page. If you have a list of customers, members or email subscribers then you can then use the Contact Importer tool provided by Facebook to upload your list, find them on Facebook, and let them know about your Facebook Page.
---
Contact Importer for Facebook Pages
I found the Contact Importer for Facebook Pages above the page thumbnail, click on it and follow the instructions.

You have two options for importing contacts to view your page :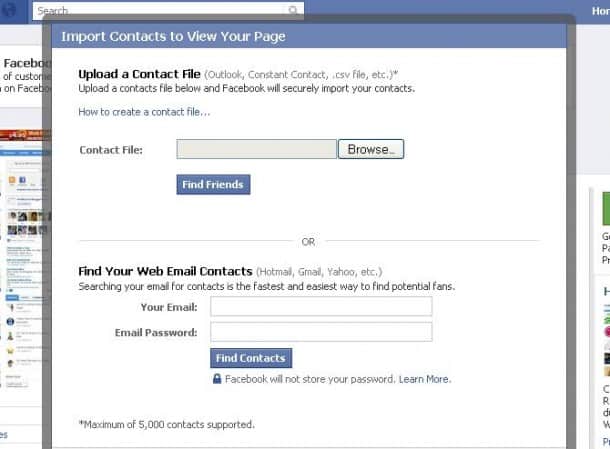 #1 – Upload a Contact File : Upload a contacts file and Facebook will securely import your contacts.
Outlook, Constant Contact, .csv files and others are supported.
#2 – Find Your Web Email Contacts : Search your email for contacts. I believe it is the fastest and easiest way to find potential fans.
As of now Facebook supports Gmail, Yahoo, Hotmail and some other services.
Maximum of 5000 contacts supported as of now.
---
Finding Your Web Email Contacts
I used #2 method for importing contacts which worked well for me.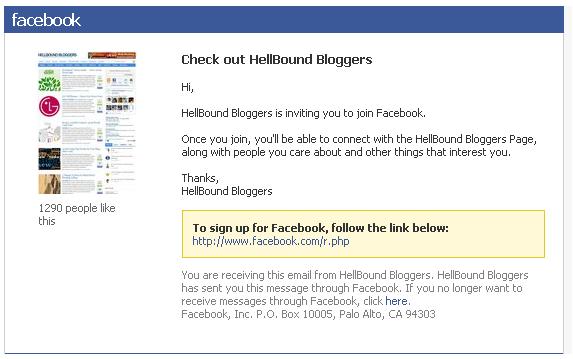 A suggestion for your page may be shown to your contacts who are already on Facebook and an email will be sent to your contacts who aren't on Facebook.
Have you tried this Contact Importer? Did it work for you!? Share your opinions below.