It is little bit difficult to learn Hindi typing when compared to English. Besides there are many successful applications to learn English typing such as Typing Master, etc. But finding a typing tutor for Hindi is difficult. Here I have two good tools which will help anyone to type in Hindi easily.
#1 – Aasaan – Hindi Typing Tut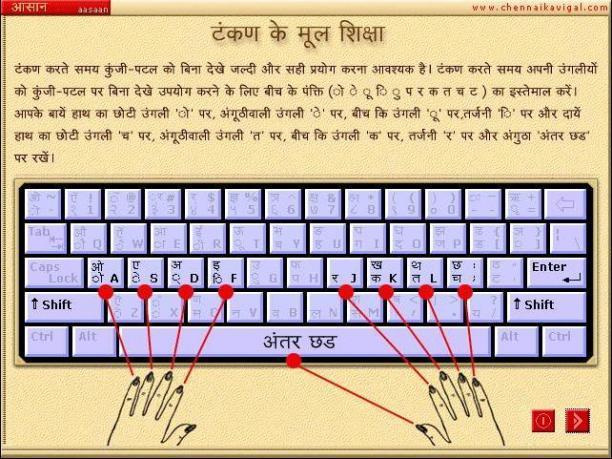 Aasaan Hindi is an amazing free Windows tool to learn Hindi typing. This free software works like English typing tutors as it has step by step practice lessons to learn Hindi typing. It shows Hindi letters and words on computer screen and learners have to type these words on keyboard. It also tells about the positions of fingers on keyboard.
Brief Features of Aasaan Hindi
Step by step learning chapters
Typing games for entertaining and comprehensive learning
You can also type in English
Users can learn in both English and Hindi
Download Page for Aasaan Hindi
---
#2 – HindiPad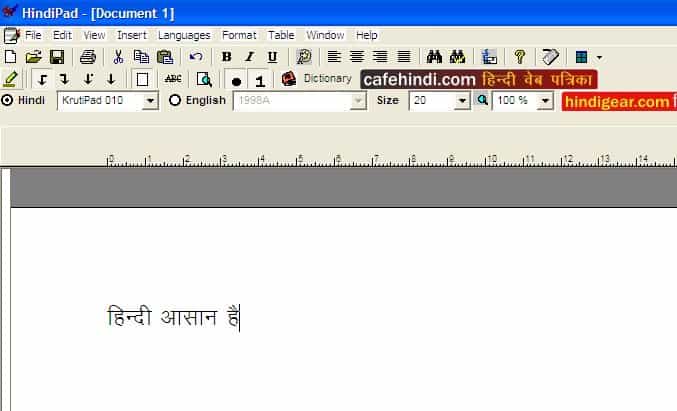 It is a different type of software to type in Hindi. The special thing to notice regarding this applications is that it is very easy to type in Hindi using this software and it is specially programmed  to type in Hindi without learning Hindi typing. Hindi letters are set on keyboard in such a way that Hindi typing can be done as English typing using HindiPad.
Brief Features of HindiPad
No need to learn Hindi typing
Use your English typing keys to type in Hindi
Microsoft Word formatting options
Different stylish Hindi fonts
Download Page for Hindi Pad
Now do let us know if you know about any other tool which is helpful for Hindi typing.