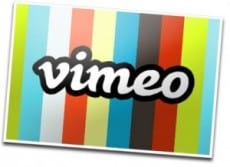 Quite recently I came to know Turkey (officially as the Republic of Turkey) banned the popular video sharing website Vimeo.
Vimeo is a respectful community of creative people who are passionate about sharing the videos they make. Vimeo is a video-sharing website on which users can upload, share, and view videos.
It was founded by Zach Klein and Jakob Lodwick in November 2004.
It's not a big news since Turkey banned YouTube several times since March 2007, even though the country's President Abdullah Gül expressed his disapproval of the country's blocking of YouTube. The screenshot shown below proves the title is right.
---
But some people from Turkey say it might be due to copyright infringement or violating policy. It is just banned as a precaution for now.
Screenshot Credit : @kitiarauthmatar
Any of HBB's readers from Turkey!? Vimeo banned in Turkey for sure? Please share your opinions below.