From now onwards I decided to allocate a post every month for mentioning our lovable and valuable Guest Authors & their Guest Posts along with their photos & bio. Hard to believe, but this blog was once managed by Guest Authors alone, that was during my exams and personal disasters. If you are about to Guest Blog on HBB or thinking whether to do or not, kindly check these posts :
#1 – Guest Blogging: So Why Should You Care?
#2 – You Blog. Should You Guest Blog?
Unfortunately I stopped the Google Adsense Revenue Sharing Program due to Database issues and of course, the high CTR issue with my Google Adsense account. But still people contributed guest posts to the HBB Community and I loved it!
Fortunately I had Good Guest Authors who, not only promoted the post, but also replied and encouraged comments. If you haven't contributed any post to HBB (PR 4 + 18K Alexa Rank) and if you wish to do so, then check 'Join HBB' and Guest Blogging Rules.
In this post, I mentioned the Guest Authors of HBB for September 2010, and I'll soon make a post 'Top Guest Authors' (Remember Top Commentators Award?) and reward them something valuable. Time and college should favor me!
---

Anshul Tewari : Anshul is the Founder and Editor-in-Chief of YouthKiAwaaz.com, which is a World Summit Youth Award 2010, awardee online platform for the youth to express themselves on issues of importance. He loves gadgets and development journalism is his forte'. When he is not working he is watching Ray William Jhonson on YouTube.
Article : 5 Reasons Why Blogging Is Equivalent To Entrepreneurship
---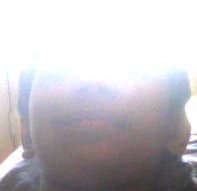 Vinayak Nagri : Vinayak Nagri is a 11 year old boy. As of now Vinayak Nagri is currently studying in 7th class. Vinayak loves blogging and he also likes WWE and Cricket. His favorite quote is "Birth is the beginning of death".
Article : Content Being Stolen? Disable Right Click
---

Vikash kr Tiwary : Vikash loves to dive deep into digital ocean. He lives in green town Ranchi and run a web designing firm named Horizon Softech. Vikash is writing codes for websites and applications for over nine years. Very recently he started a new tech blog TechToom.com which is propelled massively into tech blogging community.
Article : Web Apps To See Yourself Older & Your Future Child
---

Ashwin : Mobile Application Developer and a WordPress Freelancer with interest in Blogging, Travel, Photography, Online Business and Books. Runs Thoughts Unlimited, a professional Blogging & WordPress Blog and WorkoSmart, helping its readers to be Smart Workers. Also on Twitter @thotsunlimited.
Article : Planning Makes A Blogger Perfect!
---

Robert Mclean :
Robert Mclean submitted a guest post titled "Avoid Basic Blogging Mistakes [Myths & Legends]" last month (September 2010). That was his first guest article on HellBound Bloggers (HBB).
Article : Avoid Basic Blogging Mistakes [Myths & Legends]
---

Sandeep Singh : Sandeep Singh is a hard working Proffesional Engineering student and he thrives to get the best out of himself. Blogging was not his passion but it has certainly become one and he is doing his best for it. This month Sandeep Singh contributed two valuable Guest articles to the HBB Cumminty.
Articles : SpeedHost – India-Based WebHosting Company and Smaller Mobile Brands Making The Bigger Ones Think.
---

Sourish Nath : Sourish Nath is a blogger who writes about iPod Touch 4 reviews and almost anything related to the revolutionary word the 'Apple' and the 'iPhone'. Sourish Nath contributed two good guest articles (both are about Apple JailBreak) to HellBound Bloggers during last month, September 2010.
Article : 5 Simple Reasons To Jailbreak Your iPhone and HOW TO: JailBreak/Unlock Apple iPhone 4.
---

Selena Narayanasamy : Selena Narayanasamy loves all things technology, blogging, productivity, social media and caffeine. She is an an entrepreneur and strategist. She loves being in front of the camera. You can find her writing on her social/tech website Esvienne, or follow her on Twitter – @SelenaVidya
Article : Utilize Twitter In Real Life – Save Money On Groceries