Mr. Ping's Noodle Shop needs more customers.
Mr. Ping has called upon his own son, the dragon warrior, Po to give some thought into this. What follows is an excellent collaboration of Wix, an online multipurpose development platform, and the enchanting characters of Kung Fu Panda towards a mesmerizingly creative #StartStunning Web Development from the scratch campaign.
Have a look at their website and you will know what I am talking about.
What Is StartStunning?
If you are a blogger and want to build a dream website without any idea of coding then StartStunning is for you. If you are a freelancer looking to take your business to the next level by having a personal website then StartStunning is for you.
It is a campaign built to promote users and interested people in using Wix to create flawless websites. It has a series of videos that tell you about how to take your business to another level in the modern digital world.
The crux of the campaign lies in the fact that a website and that too an excellent one is a sure shot way to attract customers to your business. With Kung Fu Panda collaborating with Wix on this campaign, the reputation of the web development platform has started to soar to newer heights.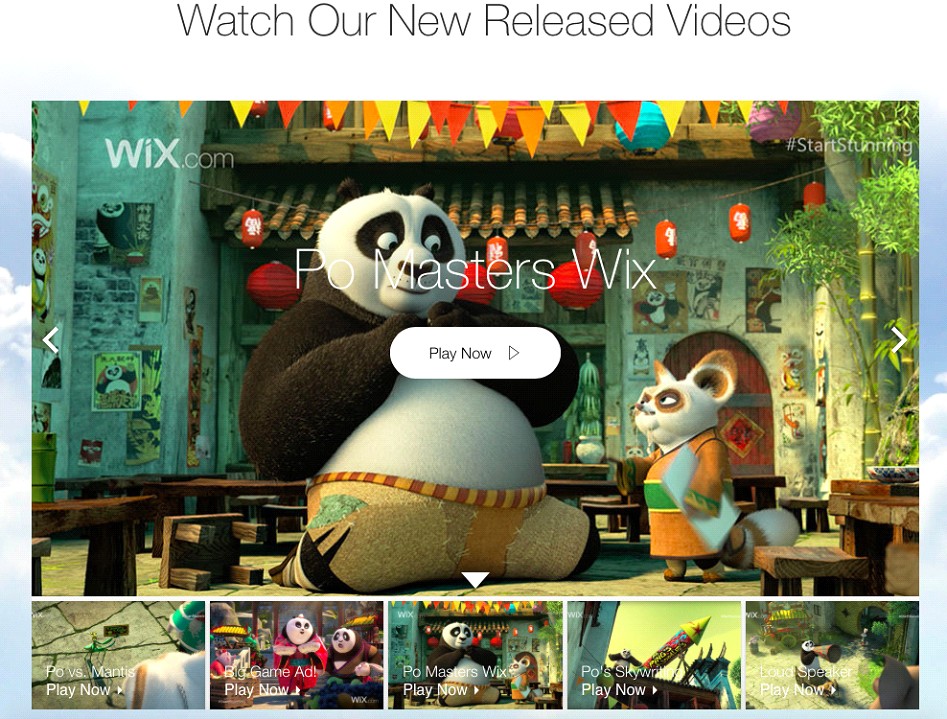 These videos use the characters of Kung Fu Panda like Master Shifu and Po's adoptive father Mr. Ping and numerous others from the movie franchise to develop keen insights into why a business website is essential with full on humor and enhanced engagement.
Take this video for instance:
By discovering the powers of Wix.com, (and its various features, which I will entail in another review), Po has created a stellar website for his father's restaurant.
There is also input about the increasing importance of influencing web presence nowadays. Businesses are increasing their activities online to connect and convert more and more customers. The first step, of course, is creating an attractive website.
With the way these websites have been developed right from scratch using the tools offered by Wix, one can only say that it is worth checking out and trying!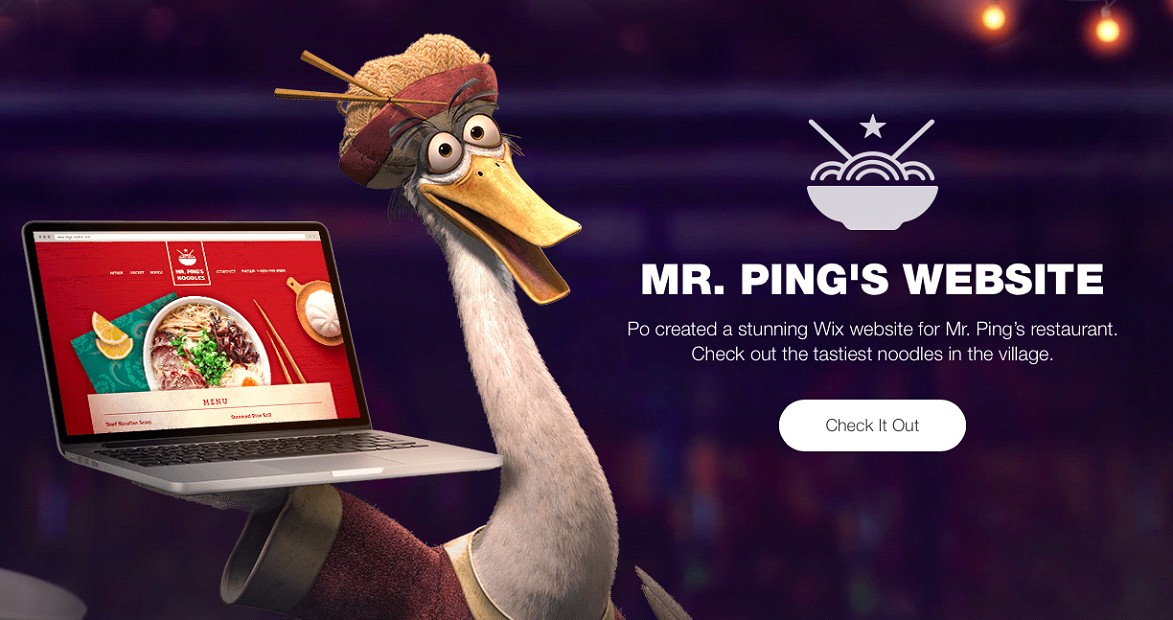 By looking at Mr. Ping's website, one can comprehensively say that Wix website builder is worth a shot. I think that's the major agenda of the guys anyway.
However, if their offerings lead to sites like these without a line of code written by us, then I think it's a great option all together.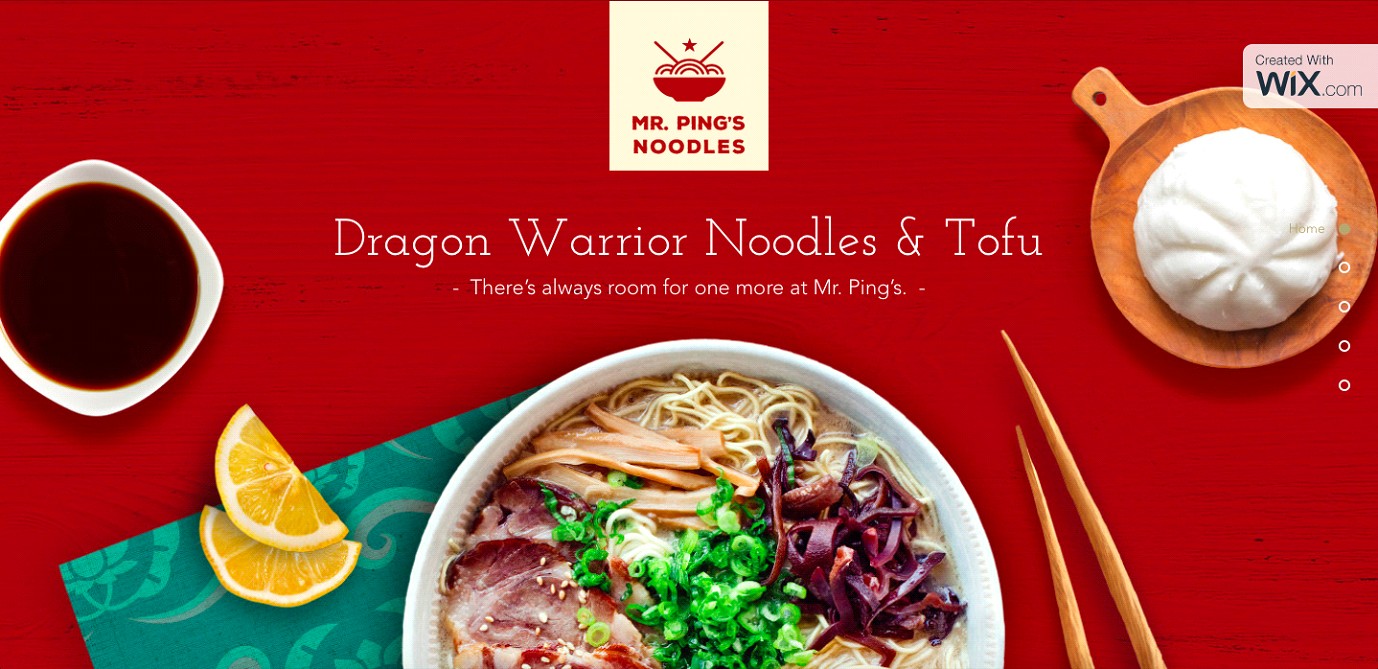 There is a lot of customization that you can do. For instance, look at how Po has added menus to his father's website.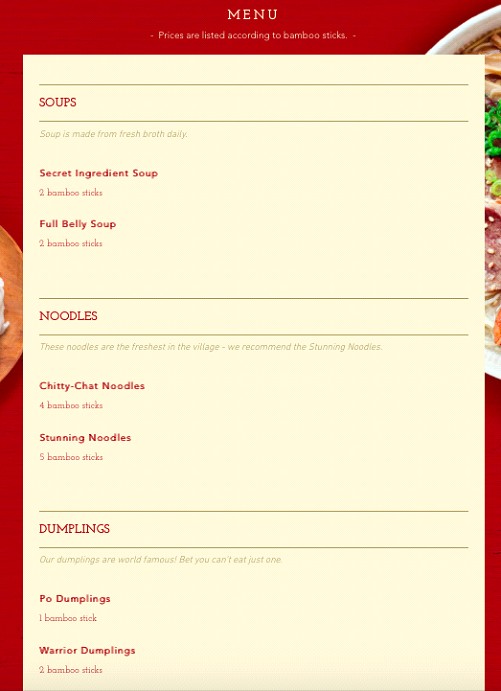 Dying to be a part of the campaign and build your own website?
Hang on! There is more to come from Po and his chaps…
Master Shifu's Career Quiz
I took this test and it's quite interesting. You have to answer some funny but logical questions (which I won't tell you anything about) and a career choice for you will pop up. I got a Chef as my career. Well, I have always loved cooking but that's for later. Moving on, this game is just another promotional algorithm to increase engagement but the difference is that, it's a good one.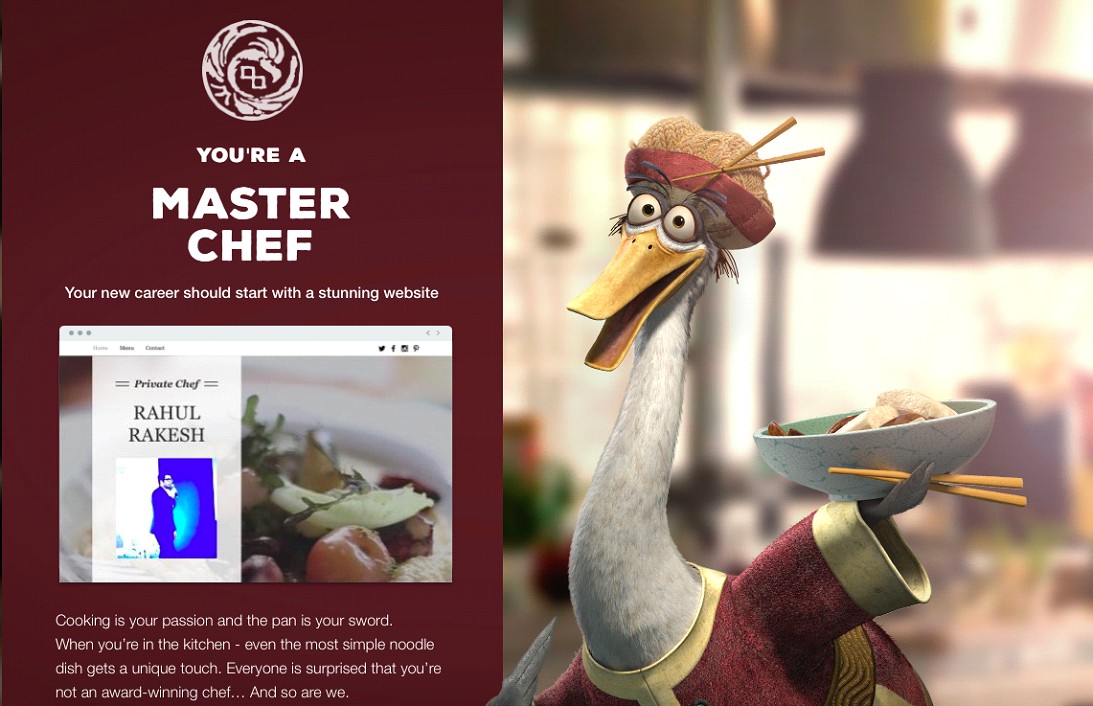 If you are a Twitter pro then StartStunning could win you and iPhone. All you need to do is watch this video in detail:
After watching it you have to answer a question in the form of a tweet. Here is what I tweeted: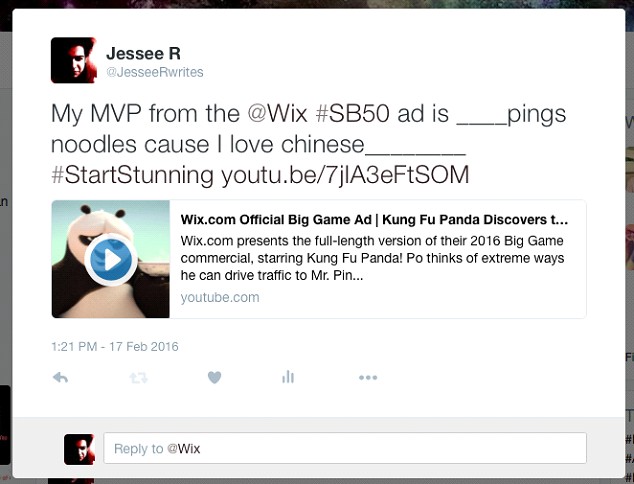 So, go ahead and try Wix out. But before you do, be sure to visit their website and enjoy all the creative coolness they have come up with. You will only end up laughing and learning!