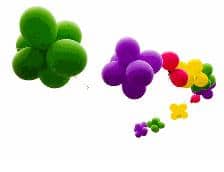 Technogati is a blog that covers about Blogs, Blog Tips, Social Media, Social Networking for business, Internet power, Digital Advertisement system, SEO etc. This blog is managed and run by problogger par excellence, Surender Sharma.
Surender is a registered Technologist with Microsoft since 2008 and an Internet junkie who spends at least 8-10 hours a day on the Internet in front his Desktop or his Lapie.

Starting & Ending dates :
The contest started on 19th September 2009 and will end within 30 days i.e., on October 18,2009.

Attention :
This contest is purely based on your luck or based on Randomness. Participating in this contest is very much easy. Winners will be select based on the site, RANDOM.ORG, this site will select 3 winner randomly from all the given lists.

First Prize : $60 (Ony One)
The prize money will be paid by PayPal or the amount will be deposit in your account by Cash/DD/Check only for Indian winner. In SBI, PNB, ICICI directly within 2-3 business days after the result of contest.

Second Prize : 75×75 ad spot (2 Prizes)
Second prize will be 75×75 ad spot free for One month on Technogati footer. (2 Prizes)

How to enter in this contest: All you have to do is just,:
Subscribe to RSS feed of technogati (2 Points)
ReTweet this post using Re Tweet (Green) Button near the post title (1 Point)
Post on Facebook wall using Facebook post button near the title (1 Point)
Publish about the contest in your blog post (3 Points)
You need only 3 points (minimum) to enter in this contest.

Technogati has a detailed review about contest, in case you want to know further details about it. You check their FAQ's and guidelines of this contest there. All the best!
To know more about such contests and give aways hosted in various blogs, subscribe to our feeds.