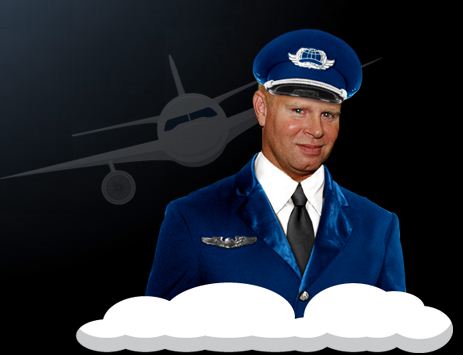 I'm sure you've all heard of Steven Slater- the rouge Jet Blue flight attendant who exited his job in a pretty crazy way. He's now the spokesperson for a little contest called the "Mile High Text Club."
Line2, a dual mode VOIP iPhone app, has one feature that makes it stand out from the rest- the ability to text from a plane. And that's where this contest comes into play.
The Mile High Text Club contest is daring you to text your most craziest and outrageous in flight stories to 222-222-2222 using your Line2 app. And if you don't have it, there's always a free Line2 download available in the iTunes store for such an occasion.
Once you text your flight story to the above number, it'll automatically aggregate onto the Mile High Text Club site- where you can share your fun story with your friends. The more votes you get from retweets and likes you get, the more likely you are to be the grand prize winner.
The prizes are:
1 Grand Prize: A weekend holiday shopping trip for two to New York City, including airfare, luxury hotel, lunch with Steven Slater, and a $500 Gift Card.
7 Second Place Prizes: A 32GB Apple iPod Touch and a seat on a live conference call with Steven Slater.
13 Third Place Prizes: A Line2 gift card redeemable for six (6) months of Line2 service.
So go enter! There's still time for you to hop on a flight and do something crazy. Make some memories to share, and enter to win.
This guest article is written by Selena Narayanasamy. She loves all things technology, blogging, productivity, social media and caffeine. You can find her writing on her social/tech website Esvienne. If you wish to write for us, kindly check this.