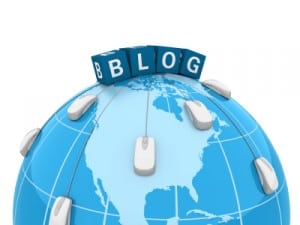 You can achieve the purpose of why your blog is created if you optimize it for visitors. For the fact that all blogs are created because of visitors, it is very important to do everything possible to make them happy and willing to come back to your site anytime.
Remember that your blog isn't just a custom essay that you can write once and forget forever after getting some mark. You should take care about your blog and make it interesting for your readers.
There are diverse ways to optimize your blog for visitors in a short time. Highlighted below are some of the ways to optimize your blog for visitors in a short time.
1. Selecting the Appropriate Domain Name and Niche
Choosing the right domain and niche is one way to optimize your blog for visitors in a short time. Make sure that the domain name is short and includes some related keywords once you have decided on a particular niche for your blog. This is to make the name of your blog easy for your visitors to remember when they leave your site.
RESOURCES:
2. Make Use of Google Webmaster Tools
The purpose of using Google Webmaster tool is to get your blog indexed in a short time and in a comprehensive way. However, it is the Google Webmaster tools that assist you in submitting the map of your blog to search engines. Google Webmaster tools offer information concerning the performance of your blog in order for you to take necessary steps to increase visibility.
3. Make Your Code W3C Compliant
Another way to optimize your blog for visitors in a short time is to make it W3C compliant.  As a matter of fact, use the W3C markup validation to confirm your mistakes even though few insignificant errors may be acceptable but if the errors are so many, you may need a developer's assistance to make the required rectification.
On the other hand, you must code your blog correctly as poorly coded blog can prevent search engine crawlers from indexing your blog successfully. This is the precise reason why the code of your blog should be W3C compliant.
4. Optimize Your Blog Past Post Titles
You want a catchy title, particularly when you publish a new blog post. You will not likely garner tons of clicks from visitors from a hum-drum title. Hence, you can always optimize your blog titles for Search Engine Optimization (SEO) in a short time for your visitors and not for clicks.
5. Calls-to-Action of Your Blog Should Be Optimized
Remember that you are Blogging for the purpose of getting traffic and this traffic will not come from heaven but from your blog visitors. Therefore, optimize your calls-to-action of your blog to get more traffic to your blog which can be converted to lead and customers in the long run.
6. Carry out a Topic Analysis
Another way to optimize your blog for visitors in short time is to carry out a topic analysis.  You could equally conduct a more comprehensive analysis to determine which of the topics resonate most with your reader since you are already knee deep in the blog post popularity contest.
Typical topic analysis will inform you of what you ought to write to meet various requirements and objectives. Just export the analytic of your blog into a spreadsheet and start sorting by topic categories or what you write about.
7. Make the Blog Social
You can optimize your blog for visitors in a short time by making it Social because the success or failure of your blog depends on it.
Hence, your blog should contain social follow button as well as social sharing buttons for you to expand your social reach and the reach of your content simultaneously. You can as well add things such as social recommendation widgets so that your blog visitors will understand the blog content that is accepted among the connections in social media.
8. Optimize the Frequently Visited Pages of Your Blog
Your blog will likely become more than rolling page of content as it continues to grow. For this reason, you should consider where other visitors are going of the other places on your blog so that you can optimize those places as soon as they click off your blog.
Hence, spend more time optimizing those pages that visitors land on once click if they are clicking on the links in your top navigation at all the time. On the other hand, you may even decide to make some of the links landing pages.
The purpose of a blog is to offer useful information to those who need it. Therefore, it must be well optimized for your readers. Always think of your visitors first before as they are the people you blog for, to achieve your intention.