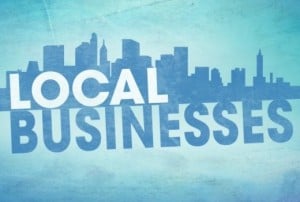 As a local business owner in California running california llc, it's critical to have some go-to resources to help you manage, grow, boost and analyze your business, as well as keep up with the changing and new trends in marketing and advertising. Below are some helpful resources that cover everything from social media and lead generation to small business management advice and statistical resources.
1. Social Media Marketing Industry Report 2012 sponsored by Social Media Examiner. This annual social media report is a must. It provides research on how businesses are using social media for their business and the types of results they are achieving. This year's report was just released and can be downloaded for free through April 19th!
2. 2012 Facebook Advertising Report. This new report offers 25 unique charts and stats around Facebook advertising, including average cost per click, top ad targeting criteria, and a Facebook Ad lifespan.
3. Local Ranking Factors – Googles Places Optimization Report. This Bizible report researches and provides results around "the most influential ranking factors in improving business's rankings in Google Places."
4. 24 Small Business Email Marketing Applications. Email marketing can be a great way to nurture leads and provide ad campaigns for any business. This listing provides a variety of email marketing apps to meet a variety of needs.
5. Google Local eBook. Online directories can greatly impact search engine ranking and online visibility for any business, and Google Places alone can make a huge impact.
6. Best Contractor Leads. This site provides a lot of great content geared towards lead generation that ranges from how to use social media effectively, to tips on how to create powerful presentations, to tips on how to work with clients for optimal success.
7. Are Your Marketing Initiatives Completely Outdated? This article provides to-the-point tips and info on what today's consumers, particularly the younger generation, prefer when being marketed to by businesses.
8. Quora. Quora is a great social media networking site to go to for research for a question you might have, and to understand what consumers are looking for and asking in the marketplace.
[Video Credit: Akhila Lanka / Quora]
9. Facebook Help – Ads and Business Solutions. Facebook is the most used social media networking site and can be a valuable marketing tool for businesses when used effectively. Facebook's help section provides a ton of helpful and useful information to educate a local business owner about Facebook and how to effectively use if for business purposes.
10. HubSpot. HubSpot offers a ton of free stats and reports that a local business owner can reference for a variety of reasons, including identifying the best resources to generate B2B and B2C leads, understanding which marketing campaigns your competitors are having success with, receiving tips on how to effectively use different marketing resources, and much, much more. I highly recommend you sign-up to receive their emails so you instantly receive their free reports and research when it comes available, which is quite frequent.
11. Small Business CEO. This site has a lot of experts who provide common sense business information and insights on how to manage a business, effectively market to generate leads, and so on.