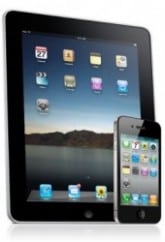 eBay, the popular online auction and shopping website, handles more than 2 billion U.S. product searches a quarter. Quite recently eBay released its most popular product searches in 2010.
It was not a big surprise to most of us. Yes, Apple's products dominated the searches. Apple iPad and Apple iPhone 4 took the top two spots respectively.
These products were followed by Victoria's Secret, Nintendo Wii Games, Nintendo DS, Playstation 3, Nikon d90, diamond ring, sunglasses and laptops. This time eBay's top searches were occupied by electronics and gizmos.
Surprisingly neither the Apple iPad or iPhone 4 made Amazon's top products for the year 2010 and also both are not sold on Amazon.
You know why? Because the Kindle took the top spot on Amazon's list.! 😛