We all love to chat with people on-line especially in places like Facebook, Google Talk etc. But some times a need might arise to chat with some one discreetly without revealing your on-line identities, for example you have many followers on Twitter and you need to chat with one or many of them, without revealing your Facebook or GTalk or Skype Identities.
This can be done very easily with the help of a disposable chat room. Earlier we saw how to create Disposable Email Addresses, and now our solution to chatting problem is a web site/web app called Chatzy.
Shown below is the step by step procedure to use chatzy!
Step 1: Go to www.chatzy.com you will get the following page,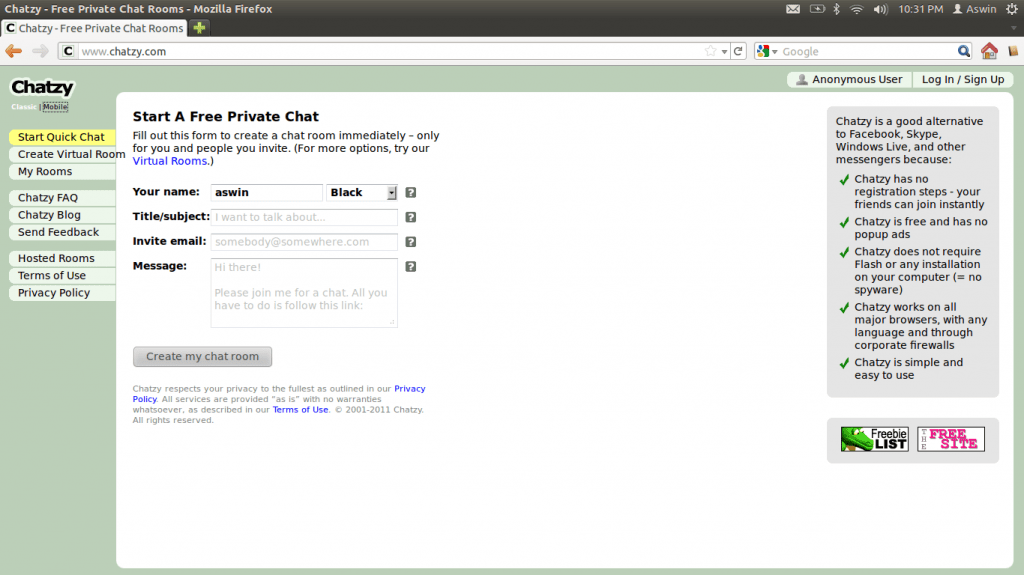 Step 2: Once you are in the chatzy homepage enter your name and give some random name to your chat room, if required enter the email of the people you want to chat with else skip it and press create chat room, once its done successfully a chat room is generated as shown below.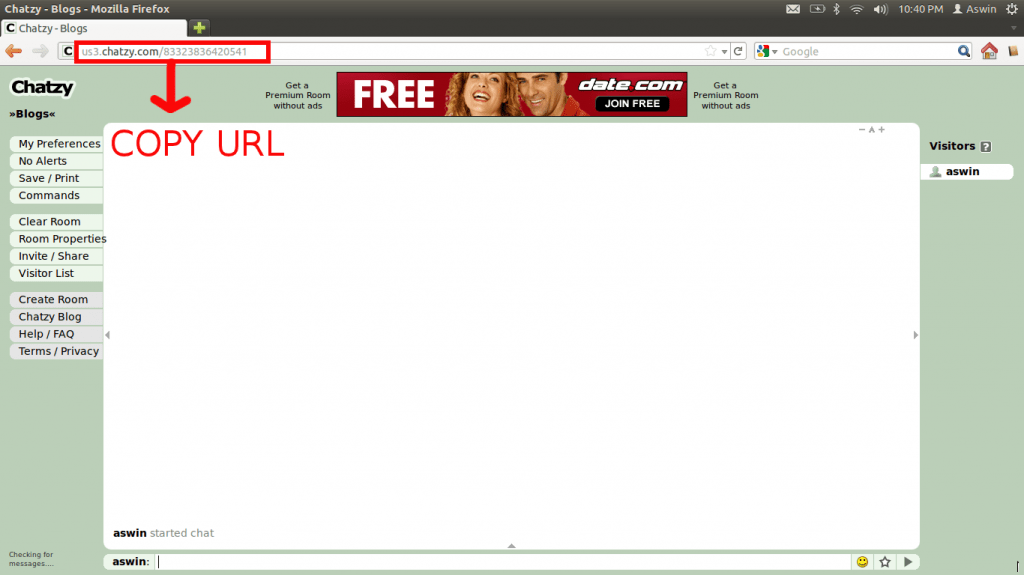 Step 3: Once you are inside your own chat room, copy the URL of the chat room as shown above.
Step 4: Share the URL with the person/people with whom you want to chat with.
Step 5: When people go to the URL, they are asked to type a nickname for themselves, and once the submit it VIOLA! they are added to the chat room and you can start chatting.
---
Other features of Chatzy
Mobile browser friendly version is available
You can delete your chat-rooms once your chats are over
You can clear the chat room
You can open multiple chat-rooms simultaneously
The best part is No registration or signing in or what so ever is required <3 <3 <3
Make the best use of the free resources at your disposal. Do you know any other cool services to create own chat room? Share your information on the comments below. 🙂
This article is written by A.Aswin Vayiravan. He is the founder of Tech Me More and author at axleration. If you wish to write for us, kindly check this.