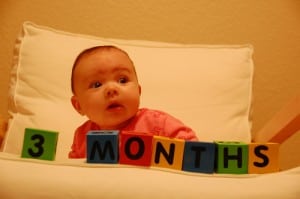 Ever since the inception of the Internet, the face of Technology has changed in a huge way. As more and more people started becoming aware of the importance of the internet, they even started accepting it as their platform for international representation.
This naturally imparted that having an online presence automatically gave credibility to the company providing products and services. However, as time passed by and the world was met with better and more advanced technologies, people belonging to almost any sector started indulging into creating a great website.
1. The First Month- Need for SEO
The current scenario is such that having a website is a natural expectation of the people. So, there is a website for everything. Whether it is a beauty blog, or a military institution, tutorial or Shopping Carts, you name it. Now, considering this, many search engines have come up. The most popular amongst them is Google. Whenever someone is looking for something, he would first "Google" the product/service/agenda.
But we have already established that there are thousands upon thousands of websites today. So inevitably, a long list of all those websites will be listed on the search page. Out of this long list, naturally the user will look at or consider only the top 5 or 10 links. This means, if you are the owner of a website, and you wish that your target audience can access your website, your link has to come in between these top five links.
This is where the need for SEO or Search Engine Optimization has arisen. In the tough competition of today, more and more number of websites are being created. This implies that your chances of ranking higher are diminishing with every increase. For this reason alone, SEO has become such an important and decisive factor in the success of your company.
Every Site has a specific set of requirements in terms of its Search engine optimization. Follow a 3 step analysis of SEO requirements and explain the same to the clients.
Make a draft of all the requirements that the client poses with respect to target audience etc. Do a thorough Opportunity Mapping.
Research on the number of related sites and places where link building activity for the site can be conducted and check competitions SEO strategy.
Align your anchor texts and landing pages per key word.
2. The Second Month – Links
In computing, a hyperlink or simply a link is a reference to some form of digital data that the reader can click to go to a different page (or site). A hyperlink can be used to point to a whole page, or a specific section out of a bigger document. When one uses a software system in order to create hyperlinks; that system is referred to as a hyperlink system. When a user clicks on the link and reaches a different location it is known as navigating or browsing.
A hyperlink essentially comprises of an anchor, which is the place within a text from which the hyperlink can be followed. So when someone conducts a search and gets the list of links, we want that the link which can bring that visitor to our website should come on top. But sometimes it is not merely through a search that a person can get links. He could be on a different web page, but we build a series of hyperlinks on that other web page, which would redirect the person to our website. The document which holds the hyperlink is called a Source Document.
Conduct extensive searches regarding the pages with excessive links on them.
Eliminate excess links on the pre-existing page and try to make it as relevant as possible.
Go through high quality sites and propose to post links on them because the number of links that come from a high quality site are generally more relevant than from others.
Try Social Crawlytics to uncover hidden assets.
TIP: 5 Ways To Track The Quality Of Your Link Partners
3. The Third Month – Link Building
Link Building is the process by which one can create links on various online properties that bring the reader to your page. This is done to increase the visitor traffic on a particular website.
There are many ways in which link building can be done. But don't begin haphazardly. Conduct your procedure in the following steps-
1. Popular Sites: This is the most obvious way to build links. What one does here is to basically create links on web pages which have a very high popularity index. This means there are thousands of users coming to that page. For obvious reasons, building links on these pages will get you more numbers of visitors as more numbers of people are visiting the source document.
For example, Wikipedia is a very popular site. It has thousands of visitors every day. It also has thousands of links on each page, that either redirects to another wiki page or to a whole different site. Creating links on the wiki would mean a better chance of people stumbling upon your website.
2. Focus on the topic: This plays a very important role while exchanging links. If you post a link on a "relevant" site, the chance of an effective visitor increases highly. I can explain this better with the help of an example. Let's say for instance, you are a cosmetic manufacturer and want to propagate your products through your website. For this you will have to create links on other pages. So, if you create a link on a makeup and beauty blog, the users who will be clicking on the link to reach you will be way more relevant (and sensible) than a user who has come to your site, from a link on a technology oriented website. Exchange links with "relevant" sites will help increase your sales and profit margins.
3. Anchor: Which words you choose as your anchor words affect the traffic stats of your site drastically? Like I mentioned above, relevance is key. So a relevant keyword will fetch you better visitors than otherwise. You can take the same example. If you wish to bring the customer to your cosmetic site, it would make much more sense to target words like "makeup", "cosmetics", "beauty" or "particular product name (like lipstick, nail polish)", in order to get the traffic, rather than hyperlinking words like "school", "automobile", "party" etc.
You hyperlink should be on the word that describes the nature of the page that it will take the user to. If you try black hat tricks and hyperlink irrelevant keywords, you can be completely blacklisted by search engines.
4. Guest Blogging: Start using guest blogs to propel the entire process of link building. Look up the popular guest blogging sites, where people turn to for information. For Guest Blogging keep the following in mind.
The Opportunity mapping that you have done in the first month should help you identify the best possible sites that you can guest blog on.
Make inquiries about the site's response to your blogs on a regular basis.
Get in touch with the prospects regularly.
Write relevant content. Remember that keyword stuffing is not going to help the SEO. Focus on correct content which is free of grammatical errors and is absolutely relevant. So don't forget to Proofread your Blog Posts.
Make it viral. Spread it like fire. Ensure that you publish articles on as many places as possible.
If you wish to write for HellBound Bloggers (HBB) kindly check this. You can also checkout the common Guest Blogging Practices, Guest Blogging Benefits, and Tips to become a Good Guest Author.
Conclusion
Lastly it is important to note that interdependence is the key to survival. If you wish to have your links placed in most of the websites, you must make avenues for link backs and give and take kind of links. You have to allow other sites (not competitors) to paste links on your page so that they too promote your site. Follow these strategies for three months and see how you succeed!
This article is written by Ellis McGrath. He is a Blogger and Associated with VITEB that Offers Web Design and Development Services. If you wish to write for HBB, kindly check this.