Many people asked me sites where they can sell their blog and websites, so I thought of making it as an article. There are many reasons for selling websites, they might not have the inclination to maintain the blog any longer or they don't find time to update and many more.
Must Read : How To Buy Or Sell A Blog Easily And Effectively?
Below I mentioned 20+ popular websites where you can sell your blogs and websites.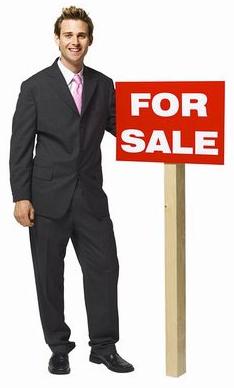 1. SitePoint Auctions : SitePoint has around 1000 unique visitors, so it is easy to grab opportunities. The buyers expect good Google PR, quality backlinks, unique visitors and moderate revenue. The fee is minimal and the rest in marketing skills, with which you can promote your blog easily. You can also contact outreach agency named Outreach Solutions for this purpose.
2. Sedo Auctions : You can list your blog/website for sale on Sedo Auctions for free but you have to pay a commission fee of 10% when you get a buyer for your blog or website. Sedo lets you sell new and established blogs with excellent content. You can even promote your domain names.
3. eBay Website Auctions : One Good thing about eBay auctions is they are generally indexed by the search engines so if your listing has detailed descriptions and appropriate keywords, you can expect buyers through search engines as well. But the bad thing about eBay Website Auction is that you may have to deal with fake and spam bidders. You can list your blog for free in eBay. eBay also charges a commission from the sale.
4. Digital Point Forum : I'm a active member of Digital Point Forums and I have seen many threads related to it. You can get good exposure of your blog and also good buyers. This site not only allows you to buy or sell your blog, but also templates, services, domain, and so on. The best part in Digital Point Forums is that they are absolutely free and their iTrader helps you find reliable, trusted and questionable buyers and sellers.
5. NamePros : You can use NamePros for buying, selling and discovering premium domain names. At NamePros, you can post your domains for sale or for free appraisals. You can join over 156,998 domain name owners from around the world. They also provide you live chat rooms to discuss with potential buyers and sellers. You have to become a member of NamePros, which is free, and then list your blog or domain for sale.
6. Bloggeries : "Bloggeries" is The Human Edited Blog Directory of the Blogosphere. It is one of the fastest growing community of bloggers. Bloggeries forum lets you sell or buy a blog, trading, content, templates and many more for free of cost. Here also you need to register and get an account for making use of all these advantages.
7. Flippa : Flippa is a new website and also quite impressive one. Because Flippa is designed specially for selling and buying websites. It is one of the leading marketplaces for websites. The great thing about this website is that it is created by a team from SitePoint. Your listing will be featured on the front page of Flippa for a limited period for about $29 and the prices varies accordingly.
8. Businesses For Sale : Businesses For Sale is a different kind of website, you can sell or buy a business for sale. Here you can also buy or sell blogs/websites. They have both free and paid. Each have their own advantages. If you are using for free in Businesses For Sale, then you are not allowed to post links and some features are limited only. You can check about it in the Sell A Business section.
9. Craigslist – Craigslist is another place to put your blog up for sale. You can always list your blog on Craigslist for free. You'd be surprised how many leads you can get from Craigslist. And unlike eBay or SitePoint, there is no obligation for you to sell. You can do your buyer vetting before making your decision.
10. Twitter -If you have lot of followers on Twitter then it is easy to sell your blog to similar-minded people. However, Twitter is not a marketplace, but there are lots of people interested in buying and selling blogs/websites. So watch out!
11. Flogyr – Flogr is a new site and it is an online marketplace for websites, blogs, content, and anything else related to the web.
12. Buy Sell Website – Buy or Sell Websites and Domain Names. Advertise Your Website to Thousands of Potential Buyers. Costs almost $59 to list your website for sale.
13. Geek Village Forums -Came to know it will take just under $10 to list your site. Same applies to the listings from buyers looking for sites. Quality Discussions For Webmasters and Merchants.
15. Webmaster Talk Forums – Webmaster discussion forum covering many topics such as web design, development, search engine optimization, and linking building practices.
16. Website Acquire – You can try Website Acquire for Sell your Website for Free or Buy an Established Website: Website For sale with Website Acquire
17. WebsiteBroker – Premiere Websites and Domains for sale. Attract serious buyers – Websites and Domains for sale. List your site and find potential buyers.
18. 650 Media – 650 Media buys websites and blogs. They pay top-dollar for high-quality, unique websites
19. Buy Business – Buy Business allows website and blog owners to list their websites for sale.
20. Deal A Site : Established websites for sale. It's free to buy and sell a website or domain name at DealASite.com! Sell your business and website using an international business broker with over 38 years of industry experience.
If you know any other websites, please share it in the comments! 😉