In today's world, no brand can achieve its desired visibility without promoting itself on social media; in Thailand, the case is no different. However, many brands get this point somewhat wrong and end up opening pages on various social sites in such a way that it all goes in vain.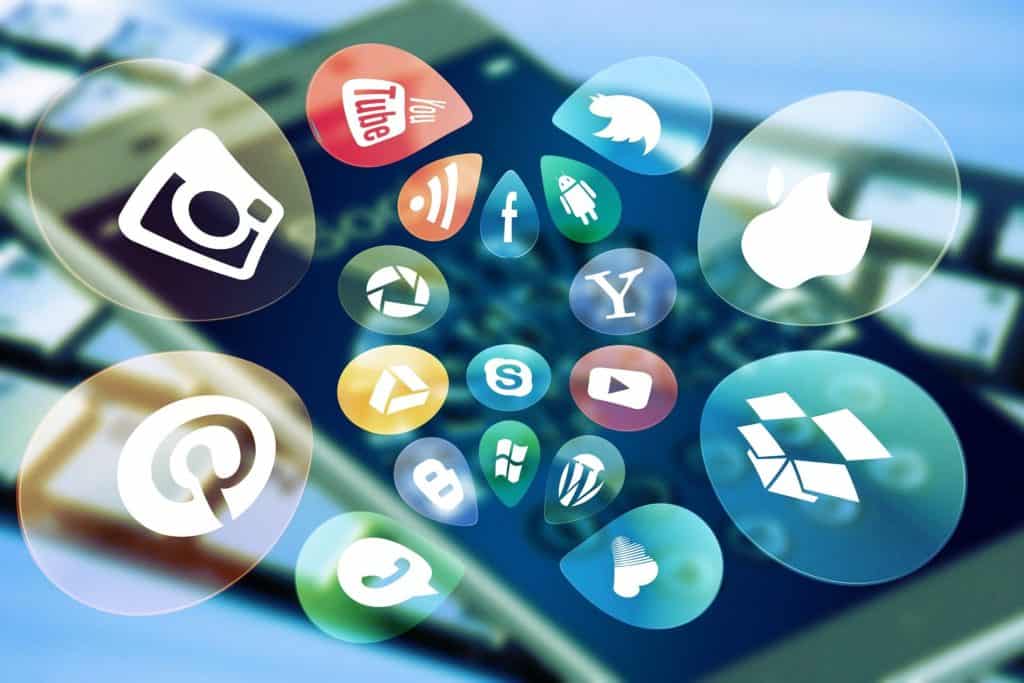 As a matter of fact, a poorly-maintained social media appearance not only can go to waste but also can backfire sometimes. Therefore, it needs to be taken very seriously and should be done in a planned way, keeping a list of things in mind if you are planning to run a campaign in digital marketing in Bangkok.

Here is how you should build your image on social media:

1. Build A Strong Brand Guideline

You must know your brand before choosing to promote it. So, fixing the brand's character is the first thing you should do in your mind and then get it in black and white, which is called brand guidelines. Also, remember to follow that imagery when you decide a name for your company or design the logo.

Having a character decided for a brand shapes up most of your actions while determining your position in the market. There are different archetypes to explain your brand; you can take any one of them or go for a combination. But take care to make it precise to ensure clear and convincing branding.

Nonetheless, there are few things to keep in mind while designing your brand guideline. First of all, it needs to be unique and easily distinguishable from rival brands. And then it should have a powerful insight to design further actions. Also, there should be a targeted group defined for the brand.

Once your brand guideline is ready, then you get your strategy planners or a digital advertising agency to plan social media marketing for you.

2. Know Your Target Audience

Having an accurate idea about your targeted group on social media is vital since this will set both the mood and mode of communication. Usually, your targeted groups are those who you consider your potential consumers.

However, in some cases, you may try passive communication as well, such as, for kids' products, you have to target their mothers.

A target group is described by the demography of the audience, which means their age, gender, location, and socio-economic condition. Sometimes, psychographics too may need to be considered.

To get your target audience engaged with your communication, you have to come up with strategy and content that have the ability to hook them. Make sure you achieve that by studying them very well such as-
1. What is currently trending in them?

2. Which social sites are they most active in?

3. Type of content they watch and share.

4. Pages and celebrities they follow.

5. Time of the day they are most active on social media.

6. Type of topics that increases their talkability.

If you design your plan based on the above information and offer something catchy and unique, then that digital communication has a greater chance of succeeding.

Besides, you should also have knowledge about the offline activities they do and that are likely to trigger them, so you can also plan BTL-based digital marketing, which is thought to be more successful in general.

3. Win the Trust of Your Audience

This is a groundwork you should do to prove your company credible enough for the customers to trust in your product and communication. And the best way to do it is to share your knowledge with them regarding the field you are working in. Writing blogs is the perfect tool for communication here.

Write blogs and upload them on your website, then share them on social media for public attention. Also, interviews you give to the news portals and channels and talks you deliver to the seminars should be recorded and uploaded too on your website and shared on the social sites.

This, besides establishing your company's credibility, would also popularize your website, creating more scope for business.

4. Hook Your Audience with Attractive Visuals

The most popular type of social media content is visual content. Visuals are essential to draw your audience's attention to your communication. No matter if it's a still picture, gif, comic strips, vine, or video, it should contain elements enough to be liked, commented, and shared.

Amongst the visuals, video content is considered effective. But that too has to be the result of good ideation, planning and designing, and of course, in a rather small duration.

Even if you are sharing a blog, take care of its attached visuals to increase the view. Also remember that people usually only see the visual and hardly read the action. Therefore, if you are aiming to spread a particular copy, better put it on the visual, or make the visual the hook for the caption.

5. Be Creative with Your Caption

The copywriting should be really smart and sensitive. Sometimes, you can create viral content just with a line written on it. But for this, one needs to have the perfect sense of timing and the viewers' mentality and taste.

However, in general, captions should be short and crispy. Don't be boring writing everything in the caption. Rather try to drive the crowd to the website for more information by writing something convincing and catchy.

6. Create Your Content In Line with The Relevant Time
It would win you a big up if you can deliberately create time-relevant content. There come days in a year when we know what type of communication is expected. Those moments are tricky, too since you have to make sure that your content has the potential to be seen in the crowd.

However, there also come some sudden events that get a huge public attention, being able to act with that moment with smartness will help you create a good fan base on social media. But while doing this, we also have to master the art of knowing which occasion to pick and which to let go.

Make sure to focus only on those occasions that go with your brand. Just creating mediocre posts on every occasion only ends up confusing your brand image.

7. Maintain A Media Calendar
Keep your digital communication going effectively, smoothly, and in a rhythm by following a calendar where it would be listed how many times in a day or week your content will be posted on social media and which time. This will also let your content team stay prepared with content before time.

However, this, too, should not be a random decision, rather a strategy based on social media traffic information on different sites.

8. Post Your Content Smartly

Not all posts are effective for all social sites or all groups of people. But if you know who would buy what, then you can easily target your post towards them through the perfect site and boost it that way to acquire the maximum reach, while ensuring the expected crowd with expected reaction.

9. Boost Wisely

Nowadays, you cannot depend on the organic reach no matter how good your content is. To get social media success, you have to boost the post anyways. However, if you just boost your posts without a precise idea, then you will only end up wasting your money.

You have to understand the business and timing here to do it properly. And also you have to understand which post is boost worthy. Therefore, people who know which post is to boost, on which time, in what amount, and on which site will ultimately nail it.

10. Monitor and Measure Your Success

Always keep an eye on your success graph; monitor when it goes up and what makes it go down. This will help you a lot to prepare for future excellence, while also alerting you to take action on time to stop a possible downtime.

11. Watch out For Your Rival Brands

You should always know what communication your rival brands are making; make sure you are always ahead of them. Healthy competition would always help; all you have to know is when to be witty, when to congratulate, and when to be compassionate.

Conclusion

The great thing about social media is it liberates you to show your madness in idea and creativity. It's super fast and ever-changing characteristics not only keep you on your toe but also forces you to think a bit differently every day.

No matter where you are, in Thailand or anywhere in this world, the key to success in the digital world is to stay updated and walk step by step gracefully.