Some businesses behind global brands today all started small. Amazon, Microsoft, and Apple, which are worth billions of dollars and headquartered in expensive offices, initially operated from a garage. While many factors contributed to the success and longevity of these multibillion companies, capital or the lack of it certainly did not deter their founders from building something somewhere.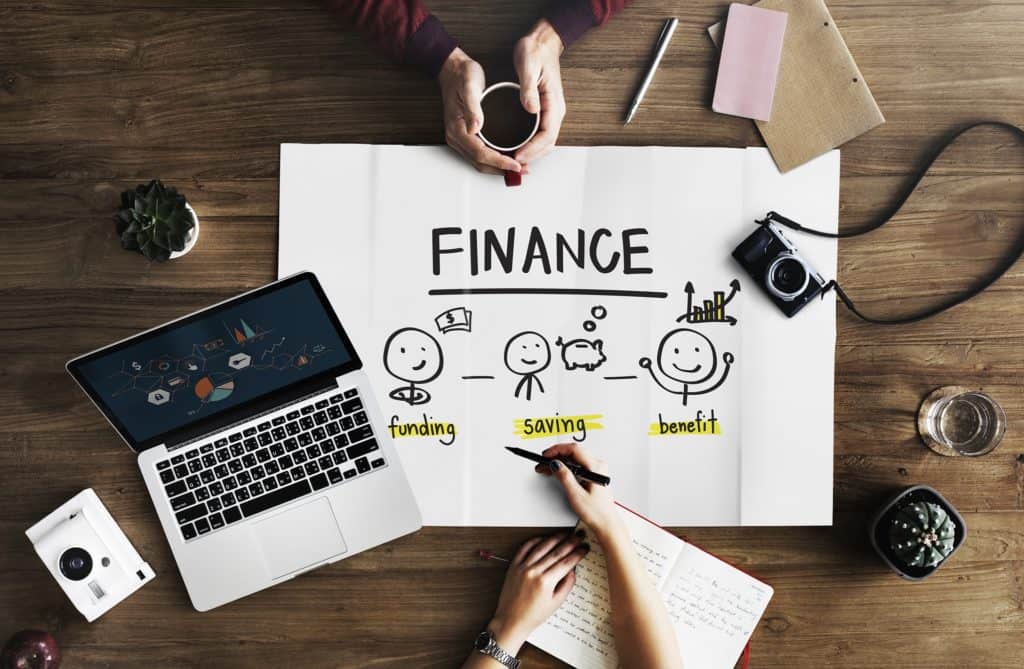 This serves as a reminder that putting up a venture does not necessarily require loads of cash. Sure, you need money to buy raw materials, lease equipment, or pay for other expenses. But you can find ways to minimize or delay such costs or get creative with some aspects of your business operations.
Using the garage as your main office is one. Here are the rest of the practical tips for starting a business without money.
Turn Your Idea Inside Out
Your idea aims to fill an unmet need or gap in the market. It looks good on paper, but it may not be practicable or scalable, and inevitably, you exhaust your resources when chasing a dream. That's why you need to find out the idea's strengths, weaknesses, opportunities, and challenges. Do thorough research and an objective analysis of your prospect and its profitability.
Have a Business Plan
What are you offering? Who are your customers, and how can you grow their number? Who are your competitors, and what is your unique selling proposition? Do you plan to develop products to complement your primary offering?
These and more details go into a business plan, which will serve as your guide and pitch to investors or lenders when you need to borrow money. The business plan has to be comprehensive, clear, and feasible. Here's how to write one.
Keep Your Day Job
While it's tempting to say goodbye to your current job, hold on to it for now. You will need this income and that from other part-time gigs to build your business funding. You can set up a fund that's worth your salary for six months to one year to cover living expenses and start-up costs.
The actual number depends on (1) projected cash flow needs of the business, (2) the breakeven period, and (3) the availability of financing and grants. It may be hard to obtain business loans if you have less than two years of operating history, so you have to rely on your job.
Invest in Yourself
Do you know you can develop your business acumen? Enroll in courses or attend seminars that will hone your skills in the areas of communication, management, finance management, time management, and personality development.
You must know how to talk and present yourself in person and over the phone during audioconferences and videoconferences with clients and investors.
Leadership skills are indispensable to manage your employees and for you to be someone they look up to with respect and trust.
Budgeting, accounting, and cost estimating are particularly critical in making the most of your precious money.
You may be able to find such courses for free or at a discounted rate.
Take Advantage of What You Have
Make your house as your principal place of business and claim a home-office deduction. You can also deliver the products using your car, whose mileage may be qualified as a tax deductible.
Instead of going to a coffee shop, visit the library for research and contemplation. You can utilize free software or trial versions from legitimate websites. Take stock of your existing assets and what is free of charge to do business.
Hire People for Tasks You Can't Do
From the substantial to the menial tasks, expect to do all of them until you can afford to hire more people. However, you have to be strategic with your staffing decisions because the cost of recruiting and training per employee can be significant. You also have to provide benefits and medical insurance.
At this stage, hire extra hands as needed, and keep the number of your team manageable.
Social Media Is Your Network
You will find the people you need for business on social media. It costs you nothing to tweet or DM venture capitalists, angel investors, and would-be business partners. You can also search online for business gatherings or mixers to build your network and meet fellow aspiring entrepreneurs.
Social media is also an effective platform to introduce your business with content that targets your audience. Plus, there are free tools to create infographics and edit videos. What you need to spend on are the ads on the most prominent social-networking sites.
Looking Forward to Your Progress
One tell-tale sign that your company is growing is when you need to hire more people or move to a bigger space. Hopefully, you have enough qualifications to get a loan from the bank or a grant from the Small Business Administration (SBA) to cover these costs.
More importantly, you are responsible for your employees' health and safety in the company premises. Certain circumstances may warrant the need to check on these employees and potential hires to ensure that the workplace remains conducive and productive.
The employees will take the most effective measures to be clear of anything that can compromise their promotion or job offer. This scenario may not happen now, but it's a contingency along with other risks that are part of conducting business.
For now, congratulations on your next big move as the boss of your company! With the tips above, you are off to a good start with little to no money.