In this article I'm going to share 7 Great Online Feeds Validation Tools, which will be really useful to identify and fix invalid feeds.
Why You Should Validate Feeds?
From W3C, Validators help you to codify the specification (literally, to translate it into code) to make it easier to know when you're producing RSS correctly, and to help you fix it when you're not.
Many feed readers (including Google's FeedBurner service) will not accept invalid blog/site feeds. So it is better to validate your site's feeds first.
I mentioned 7 free feeds validation tools here and, to my knowledge, they are genuine!
1. Feedvalidator.org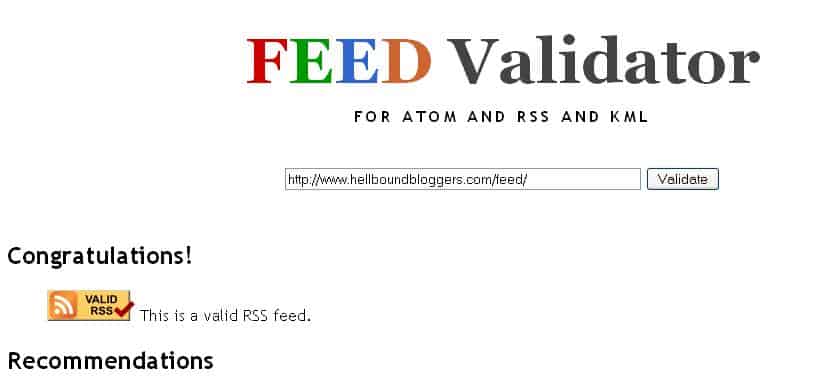 This is a validator for syndicated feeds. It works with RSS 0.90, 0.91, 0.92, 0.93, 0.94, 1.0, 1.1, and 2.0. It also validates Atom feeds. To use it, simply enter the address of your feed and click Validate. If the validator finds any problems in your feed, it will give you messages for each type of problem and highlight where the problem first occurs in your feed.
---
This is the W3C Feed Validation Service, a free service that checks the syntax of Atom or RSS feeds. The Markup Validation Service is also available if you wish to validate regular Web pages.
---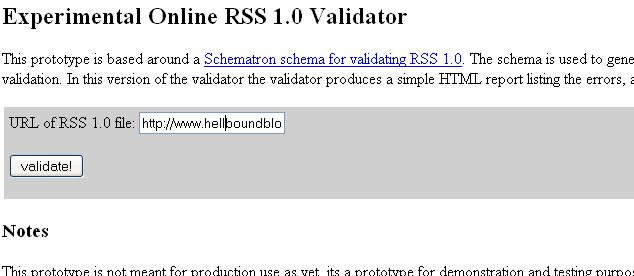 This prototype is based around a Schematron schema for validating RSS 1.0. The schema is used to generate an XSLT stylesheet which performs the actual validation. In this version of the validator the validator produces a simple HTML report listing the errors, as well as copy of the original RSS 1.0 file.
---
4. Validome – Feed Validation

Validome is a non-commercial Validation Software, offering ambitionned Webmasters and professional developers a fast and reliable tool in order to check their Feeds. This site offers tools for checking out your HTML, XML, DTD-Schema, RSS and Google Sitemaps.
---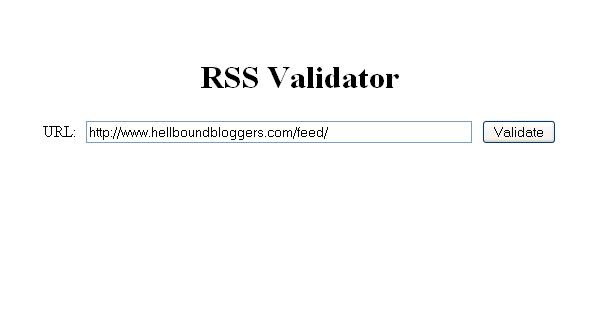 This Online RSS Validator is Userland Software's online validator for RSS 0.9x. To try this Feed validation service, enter the URL and it would evaluate validity of feed RSS v9x validator.
---
6. RSS Validator – Firefox Extension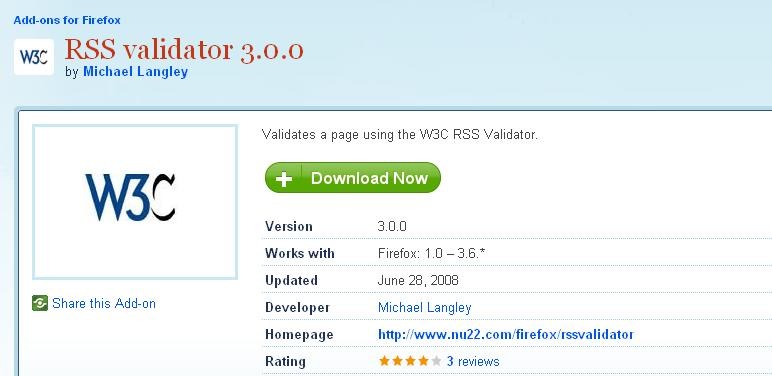 RSS Validator allows you to easily check the validity of an RSS feed by using the right-click context menu or by making the choice from the tools menu. You are then sent to a separate tab to see the results and any potential errors.
---
7. Weblogs Validator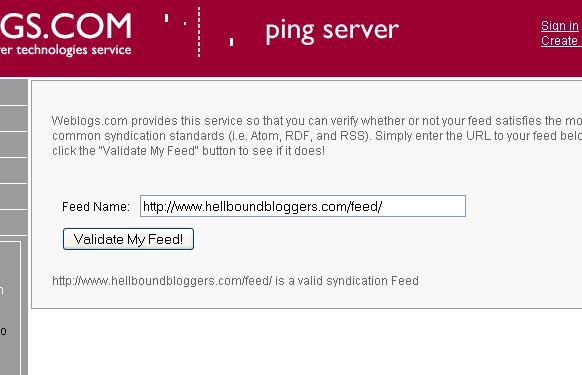 Weblogs.com provides this service so that you can verify whether or not your feed satisfies the most common syndication standards (i.e. Atom, RDF, and RSS)
If you find this resource list useful, share and tweet it! Did I miss any other good validators? Please share it in the comments! 😉