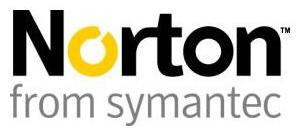 For many of the Windows users, Norton Antivirus and Internet Security suite are the most favorites.
Recently Symantec released the beta editions of their latest products Norton Internet Security 2011 and Norton AntiVirus 2011.
This is the first public beta of Norton 2011. Norton Internet Security 2011 and Norton
AntiVirus 2011 can be downloaded directly from the Norton Beta Center.
Features Of Norton AntiVirus 2011 and Internet Security 2011
Fast and light protection that will not let you down.
It notifies you proactively when other applications are slowing you down and damages your system's performance.
Protects your online identity and you will not become a victim of cybercrime.
Norton Safe Web for Facebook helps to counter evolving social networking threats and help keep consumers secure.
<
p class="note">You have to register with Norton to download Norton 2011 Beta product.
Ever since Microsoft started offering their own anti-virus, Microsoft Security Essentials, for free, Symantec had a hard time and they are concentrating more on their part.
The beta is only available in select countries. Post excerpts from Symantec,
"The Norton Internet Security 2011 beta includes critical features such as Norton Identity Safe which has a new look for 2011, and Norton Safe Web, a Web site rating service that annotates Google, Yahoo! and Bing.com search results with safety and ecommerce ratings."
Beta testers should download a newer build of the product to receive a new beta subscription key.
<
p class="star">Download : Norton AV 2011 Beta | Norton Internet Security 2011 Beta
So have you tried this public beta release? Any issues? 🙂