Hope you are aware about Amazon Appstore's free app of the day. They will have a different paid application available for free every day. Now this $0.99 worth App – Amazon Free App Reminder – will be helpful to you if you are too lazy or busy kinda thing. This App puts a daily notification about the free app of the day in your status bar. You can also see the general information about that app, configure according to your requirements, and go directly to the Amazon Appstore from the notification.
Remember you can also try Paid Android apps for free without buying them.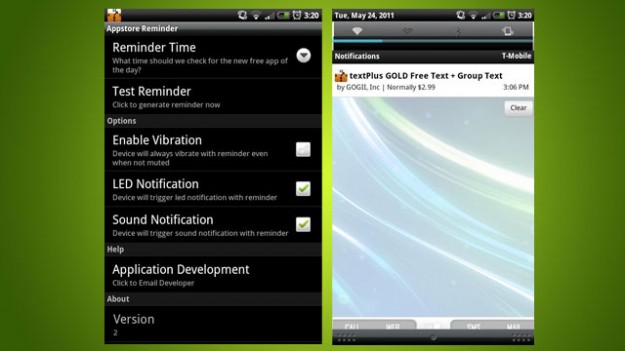 Image Credit : Lifehacker
This app is inexpensive and will not take much resource I believe. One of my friends tried it, and he was convinced with it. Three types of notifications available – Vibration, LED, and Sound.
[Grab Amazon Free App Reminder]