The popular peer-to-peer file sharing website LimeWire was shut down by the Federal Court recently.
LimeWire is a free peer-to-peer file sharing (P2P) client for Windows, Mac OS X, Linux, and other operating systems supported by the Java software platform. At last the four-year legal battle with the US music industry came to an end, but LimeWire is unlucky this time.
The Federal Court found LimeWire guilty of assisting users in committing copyright infringement. It was a case made by Recording Industry Association of America (RIAA) four years before. The plaintiffs claimed that over 93% of the software's traffic was made up of infringing content. The RIAA also said LimeWire has cost the music industry hundreds of millions of dollars in revenue.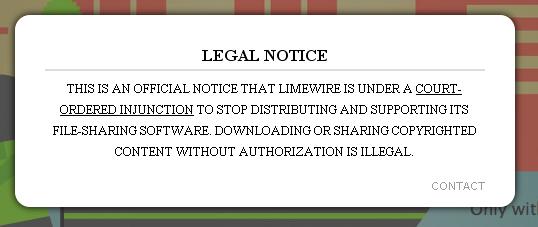 They restricted LimeWire from allowing the searching and sharing of copyrighted material. But a LimeWire spokeswoman said the website will continue working with the music industry".