Google Maps is a web based geographic mapping application and technology, which launched seven years ago on February 8, 2005, by Google Inc. It is available in all languages; hence it is Google's multilingual applications.
Google Maps provides high-resolution aerial or satellite images for most urban areas all over the world and route directions up to four modes of transportation. Google Maps API is available for mobile phones as well.
Below is a screenshot of Google Maps showing every countries of the world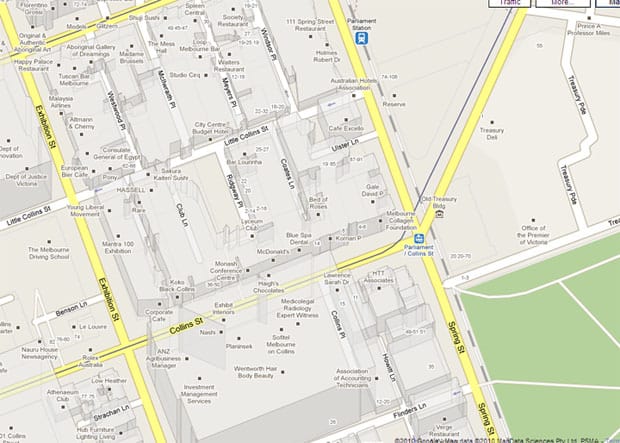 But Google Maps, and more specifically, Google Street View(which is a part of Google Maps), has recently come under scrutiny from various national agencies for issues related to privacy invasion and unauthorized snooping of Wi-Fi enabled users.
Though Google Maps is unarguably the best available geographical mapping application available today, one must take a look at the best available alternatives for Google Maps.
At the moment, The best alternatives for Google Maps are as follows:
Yahoo! Maps
Bing Maps
OVI Maps
WikiMapia
Bhuvan
Yahoo! Maps is one of the best alternatives to Google Maps developed by Yahoo! It is a free online mapping portal and its APIs are available for developer community too. Yahoo! Maps was launched on May 16, 2007. In Yahoo! Maps, data and Imagery were primarily supplied by "Cartifact Company".
Here's a screenshot of Yahoo! Maps showing every countries of the world.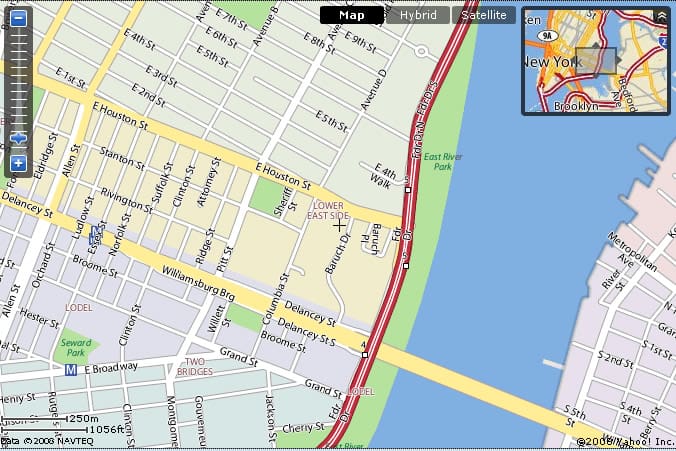 ---
Bing Maps is the second best alternative to Google Maps. It is a fast and feature-rich web mapping tool developed by Microsoft. It provides the users with the ability to browse the street maps for many cities worldwide. The key features of Bing Maps include:
Road View
Street View
Aerial View
Bird's-eye View
3D Maps.
The 3D Maps enables the users to see the buildings in three dimensions. Roughly 68 cities worldwide can be viewed in 3D. Find below a screenshot of Bing Maps, showing all relevant countries of the world
---
3. OVI Maps
OVI Maps is the one of best alternatives to Google Maps developed by NOKIA to provide navigation features to their mobile devices. It is a free application and can be downloaded from the OVI Store. For key cities of various critical International markets, Nokia OVI Maps are far more detailed than even Google Maps.
It provides three map views one is Satellite view and second one is Terrain view and 3D Maps. You can also explore the places like Eat & Drink, Shopping, and Sights & Museums. The screenshot of OVI Maps showing every countries of the world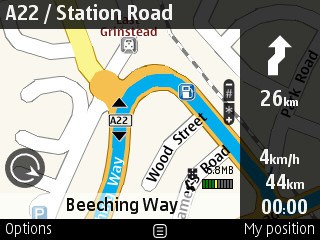 ---
WikiMapia is basically the Wikipedia of the Mapping world. It is editable by anyone and majorly run by volunteers who wants to add any new info to geographical areas around the world. WikiMapia takes raw geographical data from Google Maps but user edited layers and markings/milestones etc are exclusive to WikiMapia.
The whole functioning of WikiMapia and how it manages to grow its information base is quite similar to Wikipedia. Top level moderators keep looking for contributions that aren't suitable or wrong, in order to revert the changes and keep the Open source location mapping clean and accurate. Though it isn't as technically sound and restrictive as Google Maps or other privately run Mapping applications, WikiMapia still works well for getting raw information about any geographical area in the world. However, as it's openly editable, you may come across instances where contributors have randomly marked things, making things less detailed and more clumsy.
---
5. Bhuvan [India specific]
Bhuvan is a gateway to Indian Earth Observation, which allows the users to explore a 3D representation of the surface of the Earth developed by ISRO (Indian Space Research Organization). ISRO launched the initial release of Bhuvan on August 12, 2009. The latest release of Bhuvan is its beta version of its web-based 3D satellite imagery tool, which launched on August 12, 2011. It is available in English, Hindi, Tamil and Telugu languages. It is a freeware virtual mapping software application. It provides features like Bhuvan 3D Visualization, Bhuvan 2D Visualization, Thematic Data Dissemination and Pocket Bhuvan for mobile devices
This article is written by David Rice. He is based in UK and works for a company that helps business leaders find the ideal office to let location. He runs WhatAndroid and Price India blogs.