Do you think your computer will be secure without an antivirus software? Even Apple's OS X needs Antivirus to be secure. If you visit the Apple's Support website you can find hundreds of fixes to critical security vulnerabilities. The system by default will not be 100% secure unless you are running Linux, which is also now-a-days a question mark. The common reason why people don't use Antivirus is they are expensive. Also some people have difficulty in finding a good Antivirus software, since we have so many popular brands today.
Some people started asking me questions like why do they need antivirus when they behave good online by not visiting porn websites and not using torrent websites. I think this answer is quite silly, because today even legitimate web sites are compromised. I thought of coming up with this article to bring out some popular free Antivirus software. Since Mac OS X is secure than Windows most of the Antivirus companies stopped producing Antivirus software for that platform, but still you can find some in this list. You can try these free antivirus software, and you don't need to worry about any 'hidden charges'. Now you can stop searching torrent websites for pirated software and read this article.
P.S. I didn't perform any virus or malware detection tests to write this article, just some personal experience and valuable feedback from others.
I think AVG deserves a first place in this list. This is the best essential free Antivirus protection I have seen. Though they have both free and premium version, you can always count on the free one if you need basic protection which is quite "OK" to secure your computer. You can get protection from continually evolving threats. AVG is also low on system resources and you don't need to worry about memory consumption.
AVG was founded in 1991 with the express purpose of protecting people around the world using the latest in cutting edge security technologies. They gained success quickly and is now one of the biggest players in the security software market. AVG also gives free protection for Android mobiles. It also has good features like finding and protecting your phone if lost or stolen.
---
Microsoft, the company which changed the way common people use their computer, also provides you free Antivirus for your Windows PC. The anti-annoying, anti-expensive, and anti-virus program got good feedback from Windows users. It provides real-time protection for your home or small business PCs. I used "Microsoft Security Essentials" before when I was a Windows user. It has a clean interface and does a good job in cleaning infections. Moreover it won't hurt your overall system performance.
If you ask me whether this is as good as other Antivirus software in the market then that will be a hard question to answer. Since this is from Microsoft, the company behind the popular Windows OS, I think this could do a commendable security protection. Microsoft did a good job with Security Essentials and it is worth trying.
---
3. Avira
I haven't tried Avira personally, but some valuable feedback from others forced me to add them in this list. It is easy to install and configure this antivirus. Avira's Free Antivirus is their entry-level antivirus. It is capable of eliminating many forms of malware, including worms, rootkits and costly dialers. Though the user interface looks quite technical you'll get used to it in no time. It is not complicated, just too technical for newbies.
Avira offers pretty good detection rates. The AntiVir Guard feature constantly runs in the background and monitors every file in the system. Avira is a company with over 100 million customers and more than 500 employees. It is a worldwide leading supplier of self-developed security solutions for professional and private use. Though Avira Antivirus has some criticisms, it is a good software with 'free' price tag. Avira is now in the Facebook AV Marketplace.
---
I went through their facts section and saw this "165,963,809 devices protected by Avast!", now that's a huge number. Avast! is available for Windows, Mac, and Android. Avast! program partly operates in the cloud and has extensive database for standard files. The user interface panel looks pretty decent and neat. If I'm recollecting correctly Avast! is one of the first Antivirus software I have used.
It has the lowest memory and CPU usage comparing other Antivirus software. Avast's free security software solutions are dependable, fast, uses few resources, and often outperform their competitors' paid-for products. I tried out their free Antivirus Software for Mac, and it looks pretty promising, considering the fact you can download and use it for free. I also installed their Android application, need to test that when I'm free.
---
5. Bitdefender Free Edition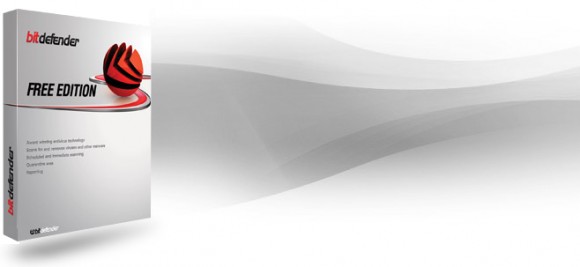 I think you might be surprised to see Bitdefender here. Many of us don't know Bitdefender has a basic free version apart from their regular paid versions. Their Free Edition uses the same ICSA Labs certified scanning engines found in other Bitdefender products. It allows you to enjoy basic virus protection for no cost at all. I'm using Bitdefender premium version for my Mac, and so far great experience.
This free antivirus software download is an on-demand virus scanner, which is best used in a system recovery or forensics role. They have two types of scanning – Scheduled and Immediate. Bitdefender made a great move by releasing a free edition and entered the top free antivirus software circle like a king. Bitdefender is an antivirus software suite developed by Romania-based software company Softwin.
---
6. ZoneAlaram
ZoneAlarm is a good free Antivirus + Firewall software but people rarely made use of it. I just checked out this software installed in my friend's computer for this post. The free version of ZoneAlarm is good and has all the features (above basic) for protecting a computer. I loved their Anti-Phishing/Site Status Toolbar and Advanced Firewall features which gives premium performance.
The product feels light even with all these features. The ZoneAlarm family of products is among the most popular and successful Internet security products available on the market. ZoneAlarm protects over 80 million PCs from viruses, spyware, hackers and identity theft.
---
Cloud? Is it something about Cloud Computing? Panda Cloud Antivirus is actually based on cloud computing, like they are installed on your computer only partially and keeps core files on a dedicated server (or cloud). One of the cool features I came across is you don't have to manually update it.
You can count on it because Panda Security is a reputed security company founded in 1990. I'm also curious to try this. Panda Cloud Antivirus is lightn and ease of use adapted for your business. This cloud-based enpoint protection has Device Control technology. Panda Cloud Antivirus is based on Collective Intelligence, a system for detecting and disinfecting viruses and other threats that feeds off the knowledge shared by millions of users.
---
This is not just a firewall but also has some basic Antivirus features. So you can count on it. Comodo is a popular firewall cum Antivirus software that uses proprietary technology to secure your system. They provide on-access protection. They have some other features, and I love this HIPS Protection thing. It prevents and stops malicious spyware and malware from being installed or executed.
Comodo Antivirus pack includes a full range of detection features for viruses, spyware, rootkits, and other malware. When I looked for a free Antivirus/Firewall software many people recommended me this and I was quickly impressed with the feedback they gave. This will be a good competition for both free Antivirus and Premium Antivirus software. Comodo has a team of over 600 people for creating trust online.
---
9. PC Tools (By Symantec)

Honestly many people didn't know PC Tools is now owned by popular Antivirus company Symantec. PC Tools was acquired by Symantec in 2008. PC Tools is dedicated to delivering simple online security and system utility consumer solutions for Windows computers. They handle basic security needs for the computer (does justice as a free Antivirus here).
PC Tools is also compatible with Windows 8 and they have this registry cleaning technology that helps you to get the most out of your PC. There are two things that make PC Tools more popular. It is currently owned by Symantec and it was actually created by Spyware Doctor, an award-winning antispyware software.
---
"Last but not least", Malwarebytes is an unique kind of easy-to-use Anti-malware application and Antivirus which actively protect against all forms of Malware. This software is very simple to use. Let it be installation, configuration or detecting malware, the process is really simple and straight. The feature I liked in Malwarebytes is "FileAssassin". It helps us to delete locked files.
It does an excellent job as an Anti-Malware software. I guess with future upgrades it'll have more advanced features. Malwarebytes is a computer application that finds and removes malware. It is started by Malwarebytes Corporation. It is an effective anti-malware tool.
Though free Antivirus software are enough to provide basic security to your system, but if you do sensitive works like online banking, downloading stuffs, etc, you can consider switching to a premium one. Also if you can afford one you can buy it without second thought.
Which is your favorite antivirus software in this?